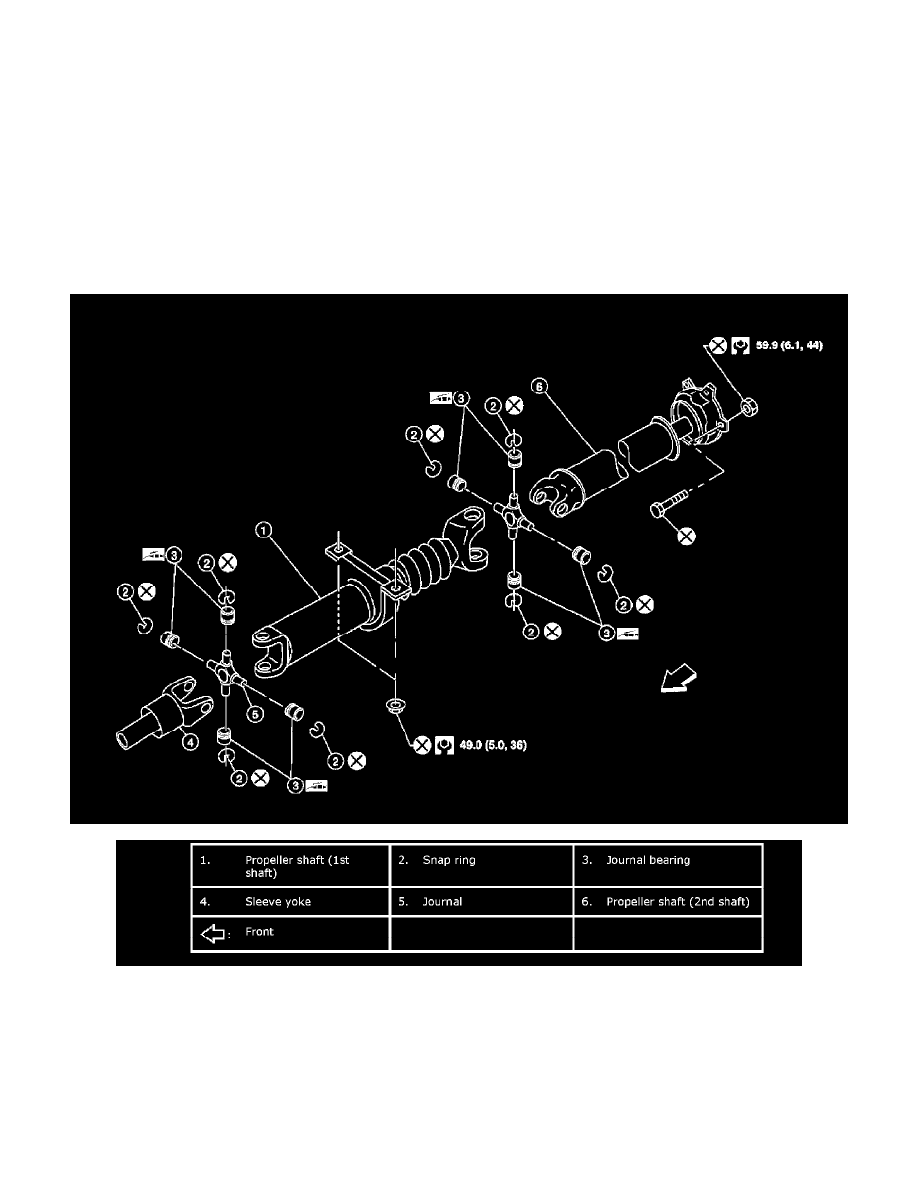 INSTALLATION
Installation is in the reverse order of removal.
^
After installation, check for vibration by driving the vehicle.
CAUTION:
Do not reuse the bolts and nuts. Always install new ones.
3S1330-2BJ100 Type
Rear Propeller Shaft: Removal and Installation
COMPONENTS
Model 3S1330-2BJ100
REMOVAL
1) Put the transmission in neutral and release the parking brake.
2) Put matching marks on the rear propeller shaft flange yoke and the rear final drive companion flange as shown.