< PREV PAGE
NEXT PAGE >
Esteem GLX Wagon Plus L4-1.8L (1999)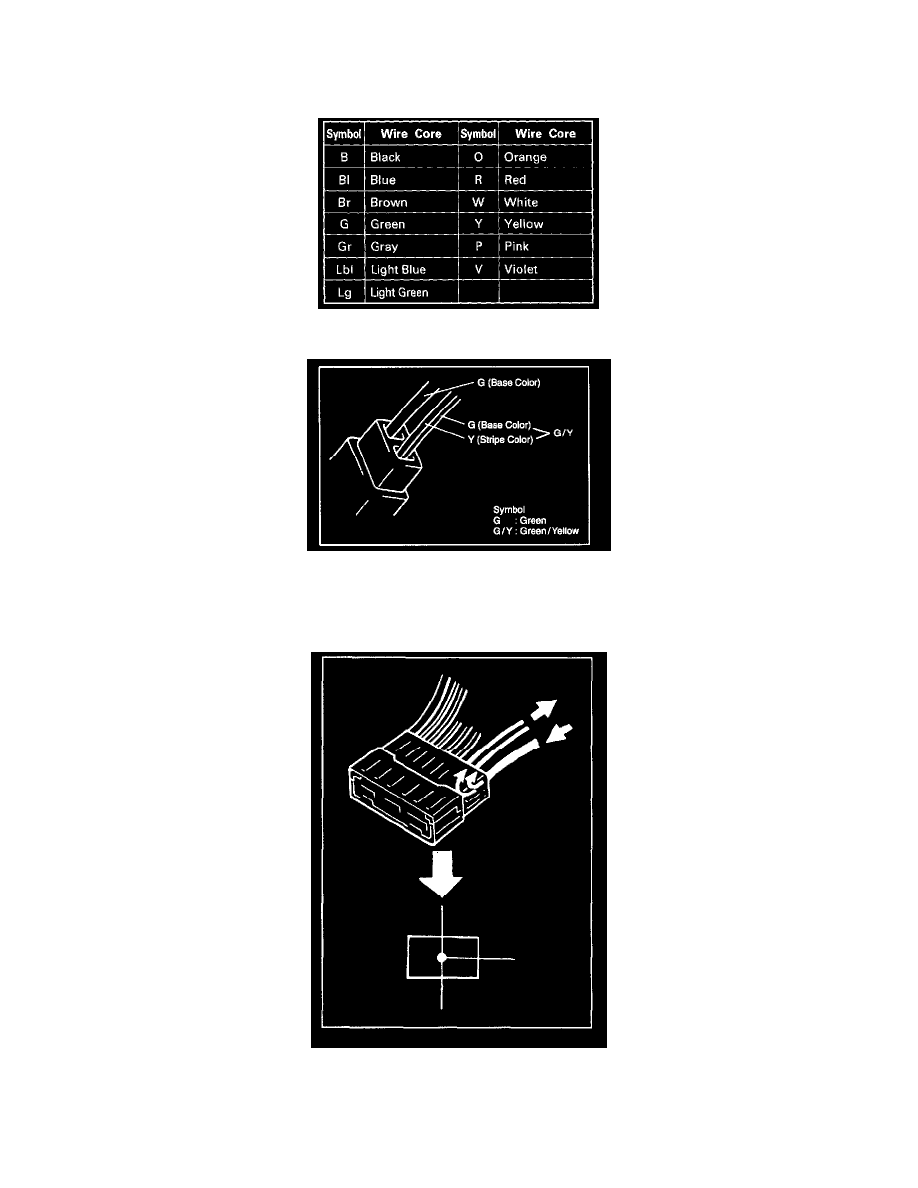 All body low voltage wires are insulated. The insulation is color coded for identification of individual body circuit.
WIRE COLOR SYMBOLS
The initial letter(s) of the color name is used to represent each color as listed in the chart.
There are two types of colored wire: one-color type and two-color type (with a stripe). In case of 2-color type, the first letter ("G", as shown in the
example) represents the basic color (color of wire insulation) and the next letter ("Y") represents the color of the stripe, or tracer.
JOINT CONNECTOR (A/C)
Wiring of this vehicle employs joint connectors (J/C) which drive one wire into several different wires or combine several different wires into one wire.
How to Read Connector Layout Diagram
< PREV PAGE
NEXT PAGE >