< PREV PAGE
NEXT PAGE >
Esteem GLX Wagon Plus L4-1.8L (1999)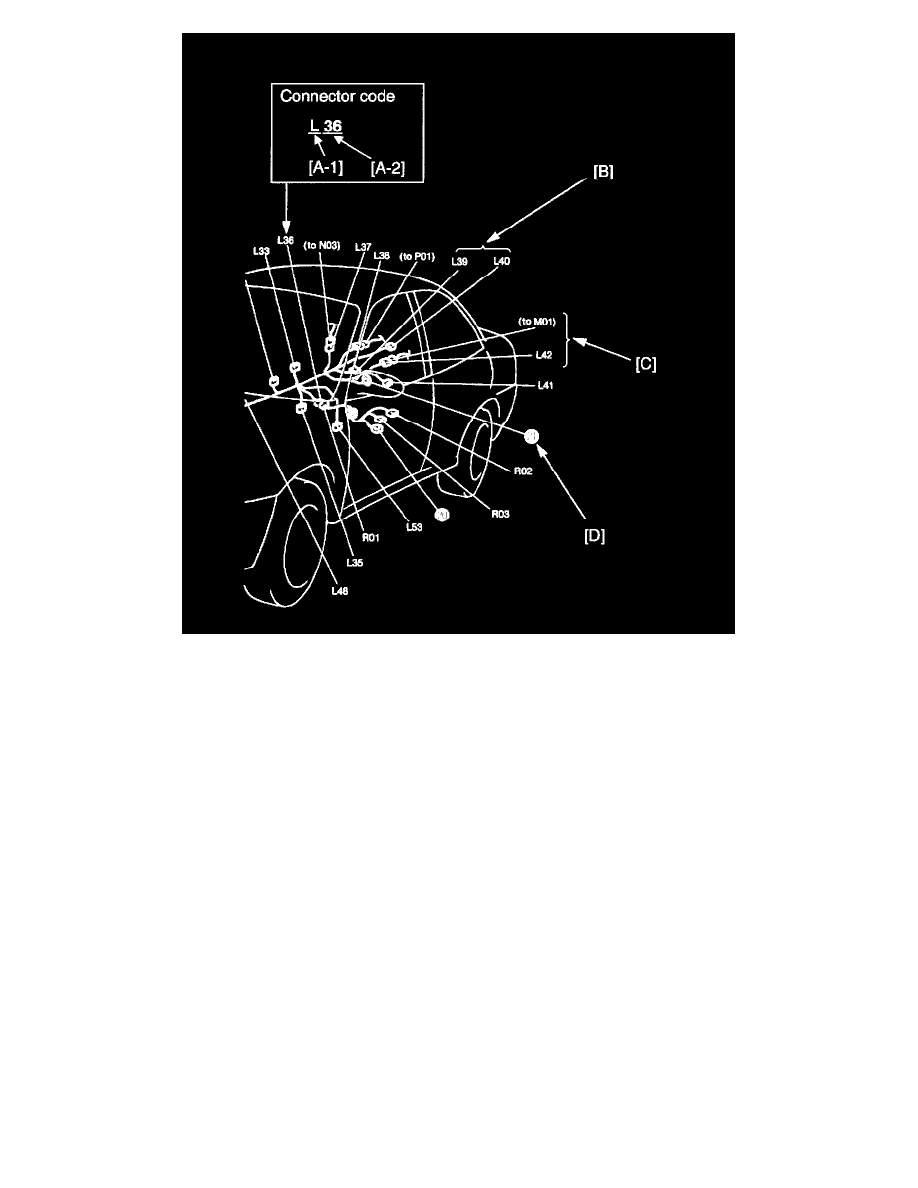 When necessary to know the location of an electrical part or intermediate connector, it is easily possible to retrieve it by this diagram.
First consult ("SYSTEM CIRCUIT DIAGRAM") or connector table for the connector code of interest. Second refer to the diagrams and look for the
same code. More information on use of the code is illustrated below.
[A-1]:
Harness symbol and corresponding harness name
A: Battery cable
B: A/C harness
C: Engine harness
E: Main harness
G: Instrument panel harness
J: Front and rear door harness
K: Dome light harness
L: Floor harness
M: Partition panel harness
N: Defogger harness
O: Back door harness
P: Trunk room harness
Q: Air bag harness
R: Fuel pump harness
S: Rear side marker harness
T: Sliding roof harness
[A-2]:
Connector Number (Serial number: 36)
< PREV PAGE
NEXT PAGE >