NEXT PAGE >
Samurai 4WD L4-1324cc 1.3L SOHC 5 Carb 8V (1986)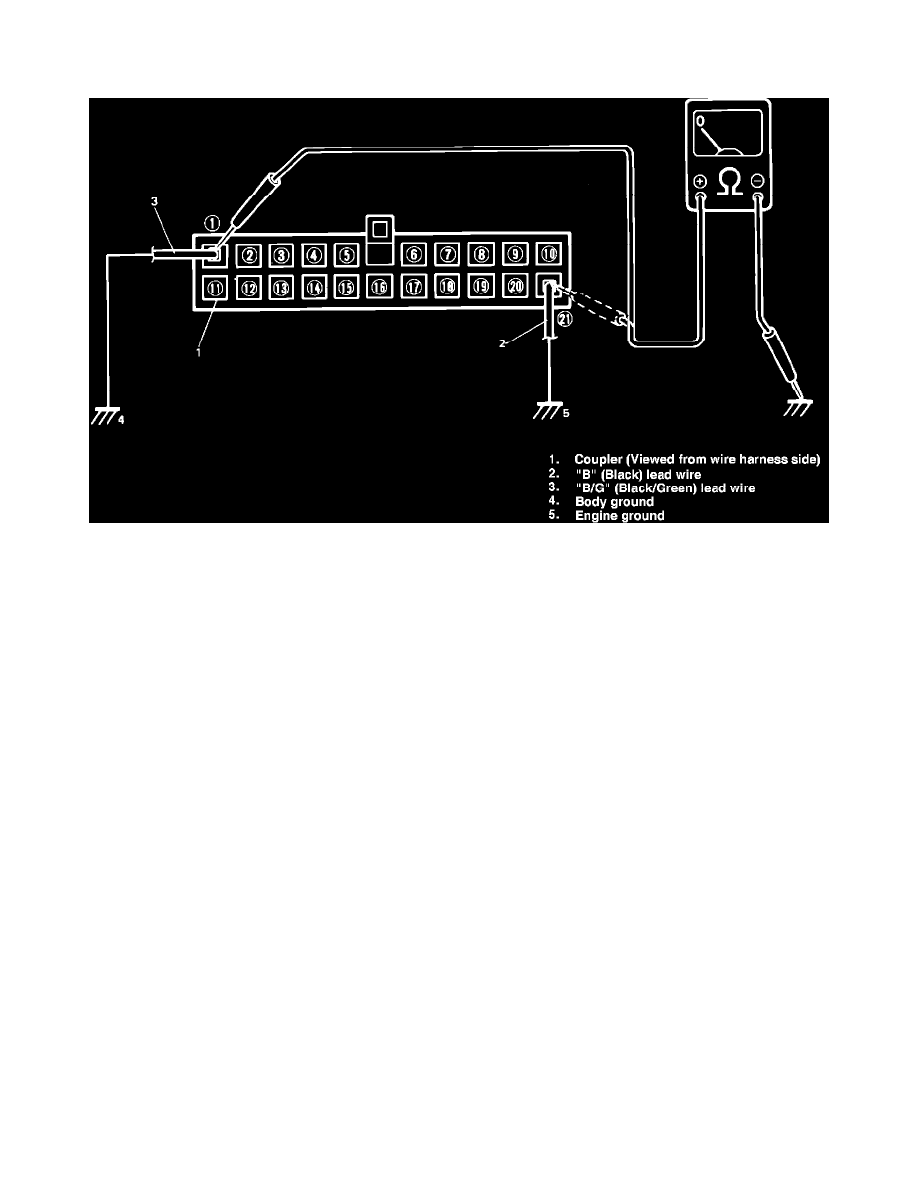 Engine Control Module: Testing and Inspection
ECM Ground Circuits
Fig. 16 ECM ground circuit test connections
    The ECM is grounded at both the dash panel and intake manifold. The feed back system will not function if both connections are not secure. Check for
proper grounding as follows:
1.
Turn ignition off.
2.
Disconnect ECM electrical connector.
3.
Using an ohmmeter, measure resistance between terminal 1 and body ground as shown in Fig. 16, then between terminal 21 and body ground.
ECM is properly grounded if resistance is zero ohms. If resistance is not zero, check wiring at terminals (1) and (21) for loose or disconnected
wires.
4.
Reconnect ECM connector securely.
NEXT PAGE >