< PREV PAGE
NEXT PAGE >
Samurai 4WD L4-1324cc 1.3L SOHC 5 Carb 8V (1986)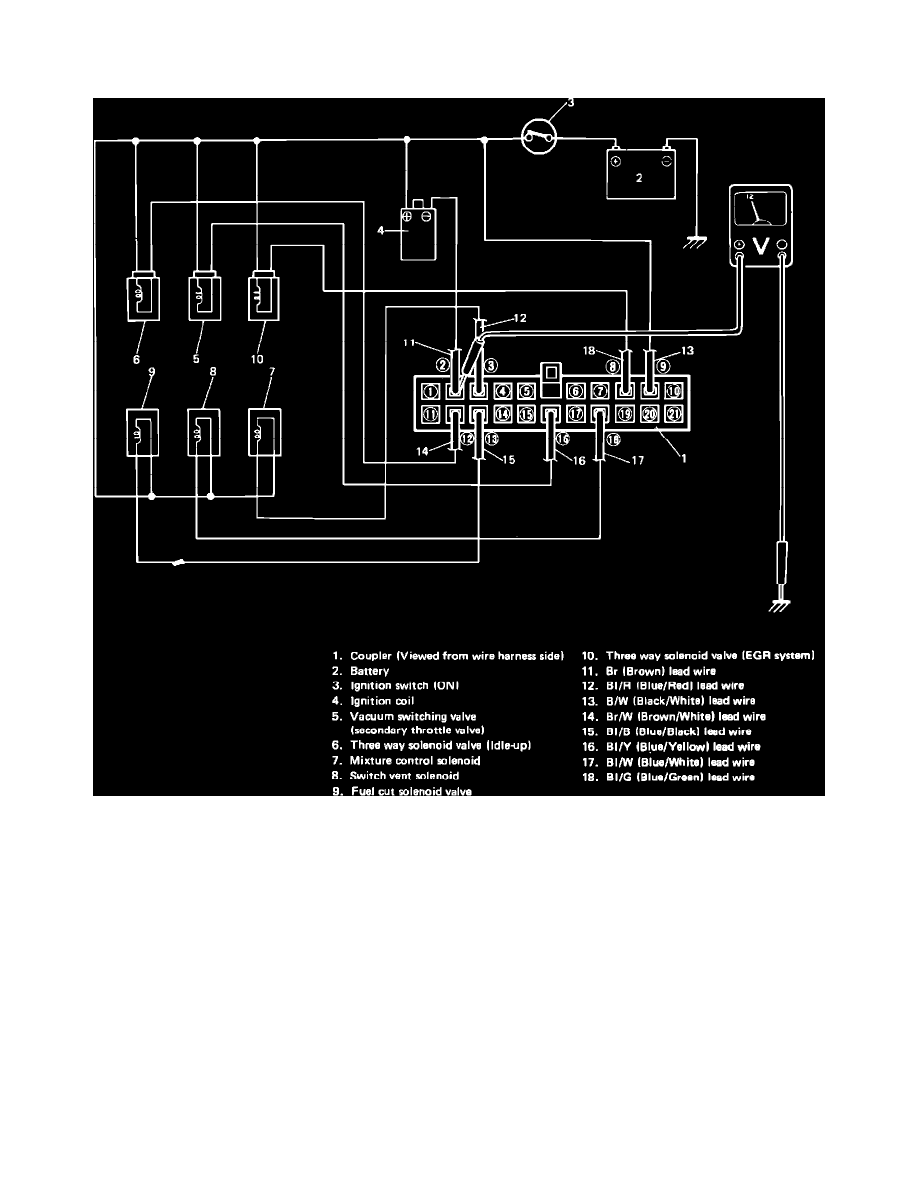 Engine Control Module: Testing and Inspection
ECM Power Circuits
Fig. 17 ECM power circuit test connections
    The ignition coil, solenoids and solenoid valves are all connected to the ECM. A loose or open connection in any of these circuits will cause a loss of
signal to the ECM, thus causing the system to malfunction. Check all power circuits as follows:
1.
Disconnect ECM connector.
2.
Turn ignition on without starting engine.
3.
Connect voltmeter between terminal 2 of ECM connector and body, Fig. 17, and measure voltage. Voltage should be 12 volts. Repeat with
terminals 3, 8, 9, 12, 13, 16, and 18.
4.
Measured voltage should be 12 volts. If not check wiring.
5.
Reconnect ECM connector securely.
< PREV PAGE
NEXT PAGE >