< PREV PAGE
NEXT PAGE >
XL-7 2WD V6-3.6L (2007)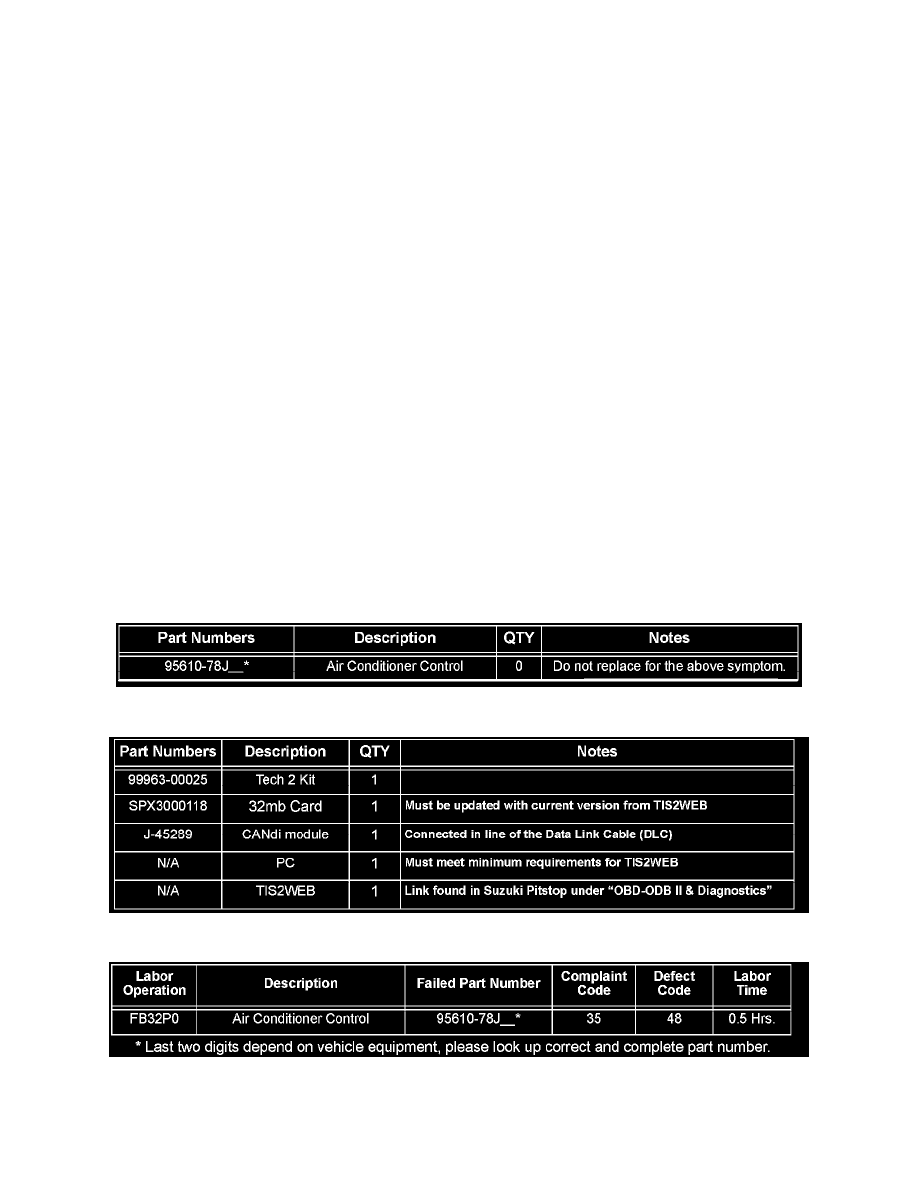 Control Module HVAC: Customer Interest
A/C - Controls Inoperative After Remote Starting
Section Title: HVAC
TSB No.: TS 08 11217
Division: Automotive
Category: Technical
SUBJECT: 
HEATING, VENTILATION, AND AIR CONDITIONING (HVAC) CONTROLS INOPERATIVE AFTER REMOTE START
MODEL(S): 
XL7 (JC636)
YEAR: 
2007-2008
CONDITION: 
HVAC controls become inoperative following the remote start event.
CAUSE: 
Internal operating software of HVAC module.
CORRECTION: 
DO NOT REPLACE THE HVAC MODULE!
Please follow the service manual procedure to reprogram the HVAC module with the latest software. Be sure to click "Clear DTC's" after programming
finishes. See below.
PART(S) INFORMATION
REQUIRED TOOLS AND SOFTWARE
WARRANTY CLAIM INFORMATION
< PREV PAGE
NEXT PAGE >