< PREV PAGE
NEXT PAGE >
Camry LE Sedan V6-3.0L (1MZ-FE) (1998)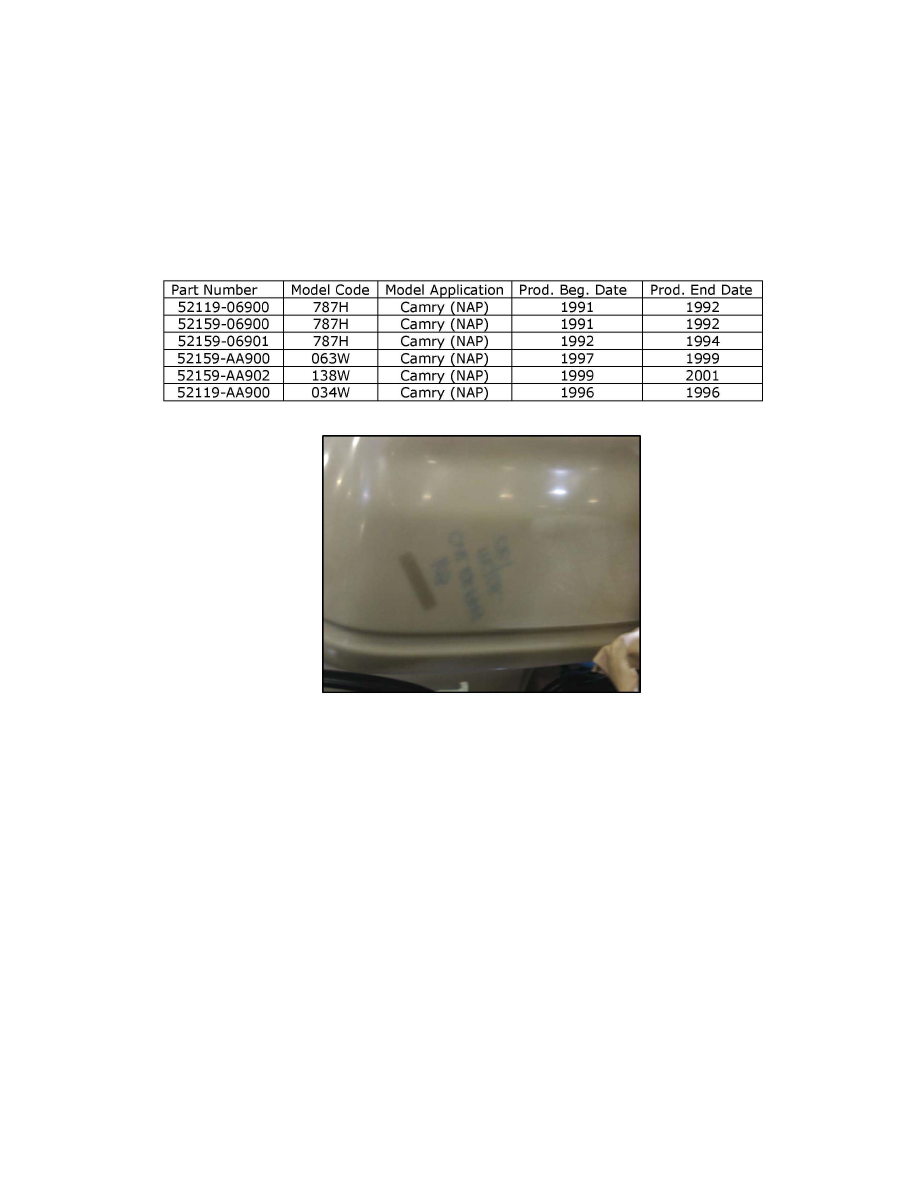 Front Bumper Cover / Fascia: Technical Service Bulletins
Body - Bumper Discoloration/Refinishing
COLLISION REPAIR INFORMATION
FOR THE COLLISION REPAIR PROFESSIONAL
TITLE: CAMRY BUMPER DISCOLORATION
SECTION: REFINISH BULLETIN # 171
MODELS: CAMRY AS LISTED
DATE: FEBRUARY 2OO9
The listed Camry OE service parts may exhibit a color difference in the form of visible marking of the exterior surface similar to the bumper in the photo
provided below. While the markings are visible from the outer surface, there have been no issues effecting refinish operations, paint adhesion, or
bleed-through reported or discovered during refinish validation tests. Toyota strongly recommends following preparation and refinishing procedures
outlined in Collision Repair Information Bulletin (CRIB) # 170.
< PREV PAGE
NEXT PAGE >