< PREV PAGE
NEXT PAGE >
Camry LE Sedan V6-3.0L (1MZ-FE) (1998)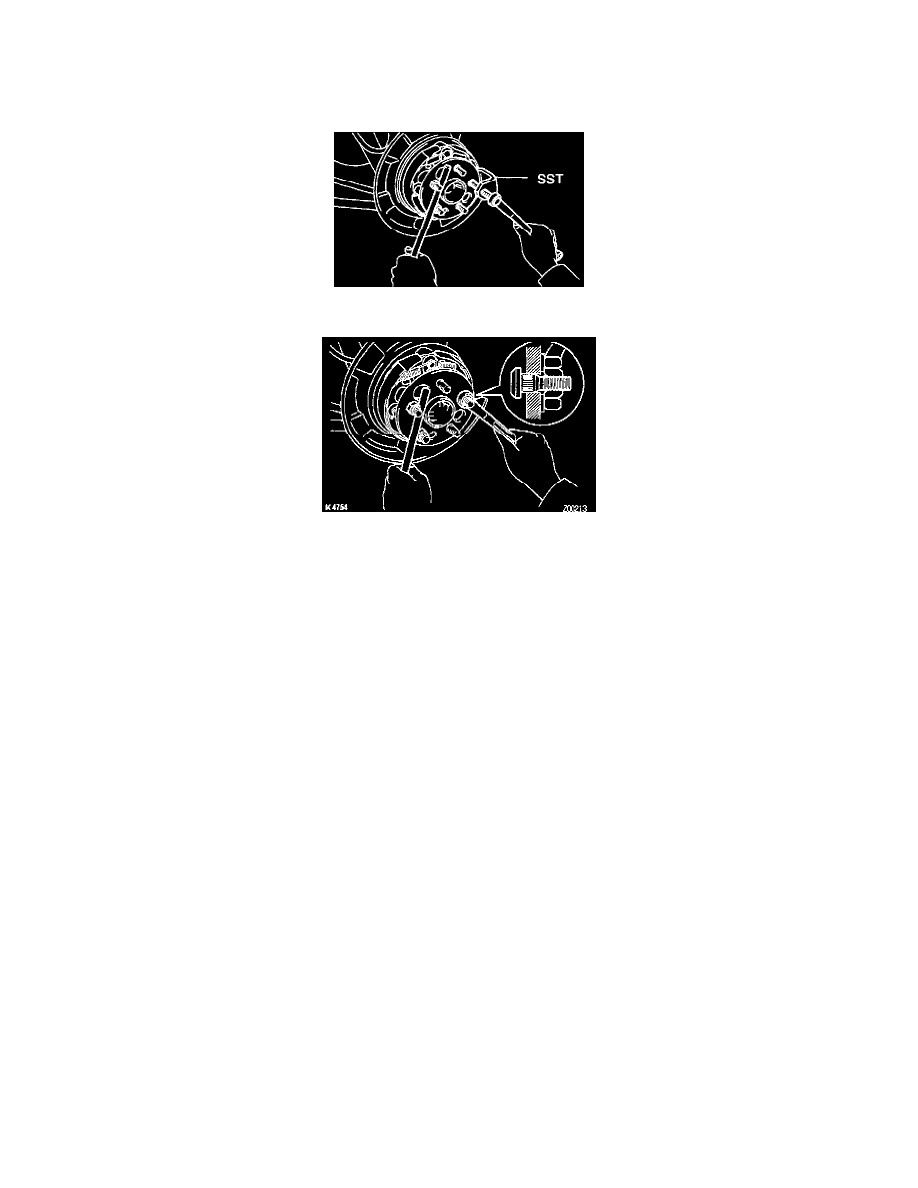 Wheel Fastener: Service and Repair
Rear
1. Remove rear wheel.
2. Remove rear disc or drum.
3. Remove hub bolt Using Special Service Tool (SST) 09628 - 10011. 
4. Install a washer and nut to the hub bolt, as shown in the illustration, and install the hub bolt by tightening the nut.
5. Install rear disc or drum. 
6. Install rear wheel. 
[Torque: 103 Nm (76 ft. lbs.)]
< PREV PAGE
NEXT PAGE >