< PREV PAGE
NEXT PAGE >
Camry LE Sedan V6-3.0L (1MZ-FE) (1998)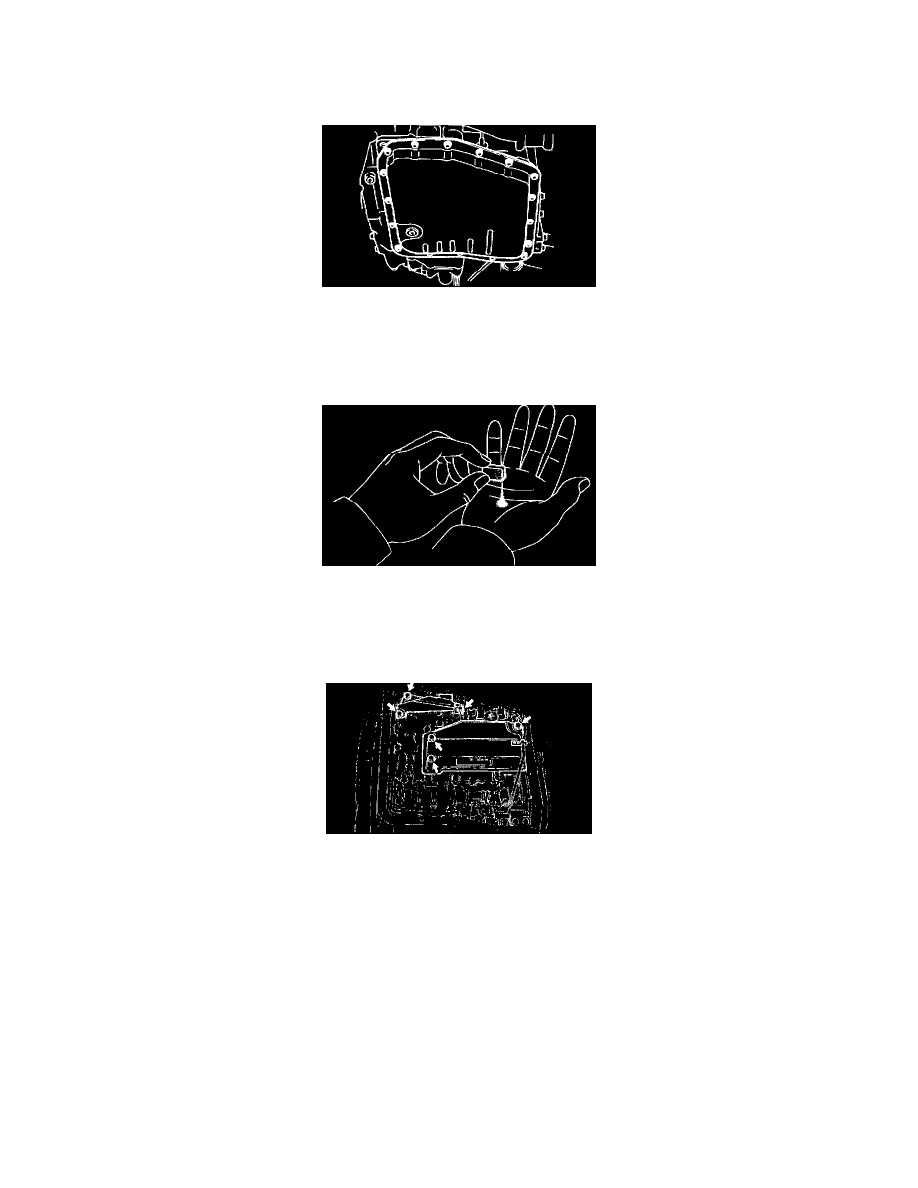 Valve Body: Service and Repair
ON-VEHICLE REPAIR
1. DRAIN AUTOMATIC TRANSMISSION FLUID (ATF)
Using a hexagon wrench, remove the drain plug and fluid into the suitable container. 
2. REMOVE OIL PAN AND GASKET 
NOTICE:  Some fluid will remain in the oil pan.
Remove oil pan bolts, and carefully remove the pan assembly. Discard the gasket.
3. EXAMINE PARTICLES IN PAN
Remove the magnets and use them to collect any steel chips. Look at the chips and particles in the pan and magnet carefully to anticipate what type
of wear you will find in the transaxle. 
-
Steel (magnetic): bearing, gear and plate wear 
-
Brass (non-magnetic): bushing wear
4. REMOVE OIL STRAINER AND APPLY PIPE BRACKET
a. Remove the 3 bolts and oil strainer.
NOTICE:  Be careful as oil will come out of the strainer when it is removed.
b. Remove the 3 bolts and apply pipe bracket.
5. REMOVE OIL PIPES 
Pry up both pipe ends with a large screwdriver and remove the 5 pipes.
< PREV PAGE
NEXT PAGE >