< PREV PAGE
NEXT PAGE >
Camry LE Sedan V6-3.0L (1MZ-FE) (1998)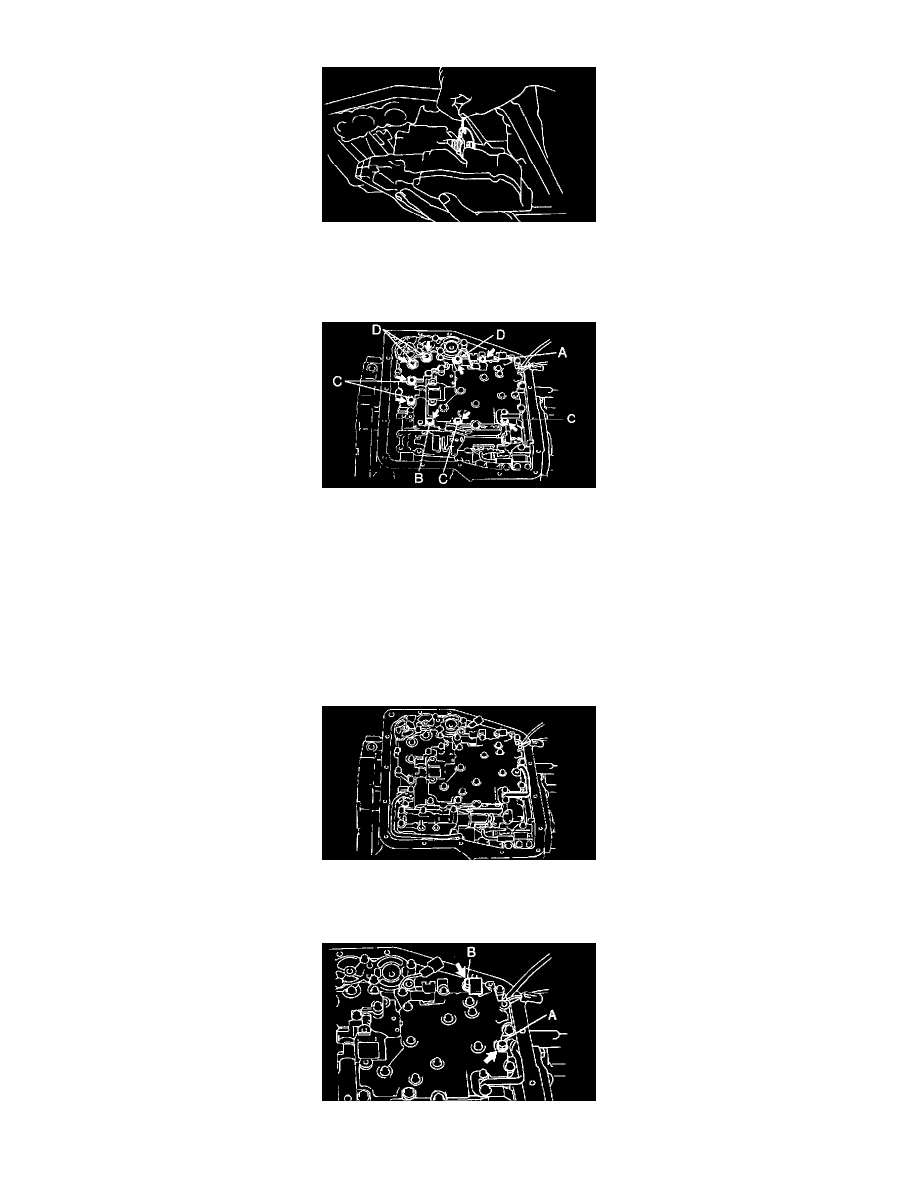 16. INSTALL VALVE BODY TO TRANSAXLE CASE
a. While holding the cam down with your hand, slip the cable end into the slot.
b. Lower the valve body into place.
NOTICE:  Be careful not to entangle the solenoid wire.
c. Install and tighten the 9 bolts.
HINT:  Hand tighten the 9 bolts first, then torque with a torque wrench.
Bolt length:
Bolt A: 30 mm (1.181 inch)
Bolt B: 43 mm (1.693 inch)
Bolt C: 48 mm (1.890 inch)
Bolt D: 52 mm (2.047 inch)
Torque: 11 Nm (110 kgf-cm, 8 ft. lbs.)
17. INSTALL B3 APPLY PIPE 
NOTICE:  Be careful not to bend or damage the pipe.
18. INSTALL CONNECTOR CLAMP AND PIPE RETAINER
< PREV PAGE
NEXT PAGE >