< PREV PAGE
NEXT PAGE >
Camry LE Sedan V6-3.0L (1MZ-FE) (1998)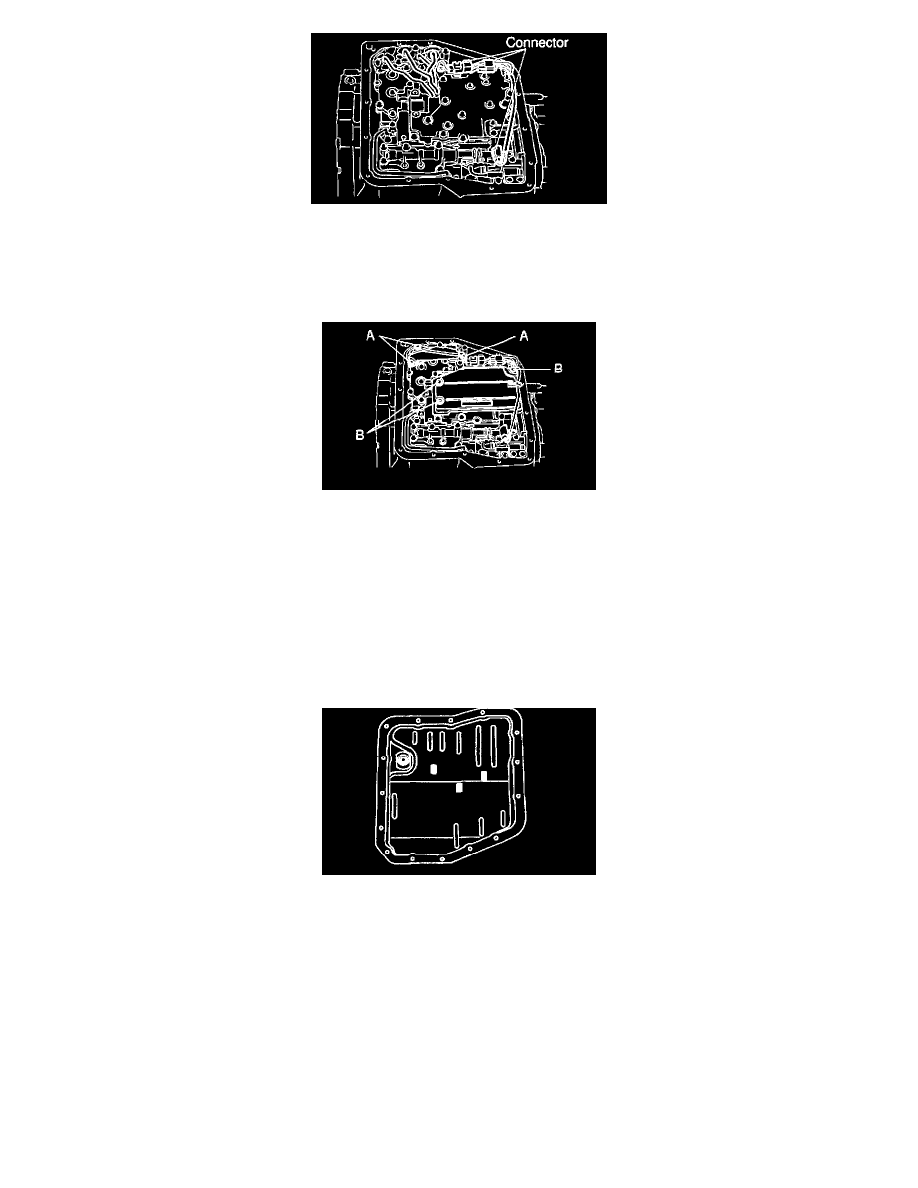 21. CONNECT SOLENOID CONNECTORS
22. INSTALL OIL PIPES
Using a plastic hammer, install the pipes into the positions.
NOTICE:  Be careful not to bend or damage the pipes.
23. INSTALL OIL STRAINER AND APPLY PIPE BRACKET
a. Install the oil strainer and apply pipe bracket.
b. Install and torque the 6 bolts.
Bolt length:
Bolt A: 22 mm (0.866 inch)
Bolt B: 53 mm (2.087 inch)
Torque:
Bolt A: 10 Nm (100 kgf-cm, 7 ft. lbs.)
Bolt B: 11 Nm (110 kgf-cm, 8 ft. lbs.)
24. INSTALL MAGNETS IN PLACE 
Install the 3 magnets in the indentations of the oil pan, as shown in the illustration.
NOTICE:  Make sure that the magnet does not interfere with the oil pipes.
< PREV PAGE
NEXT PAGE >