< PREV PAGE
NEXT PAGE >
Camry LE Sedan V6-3.0L (1MZ-FE) (1998)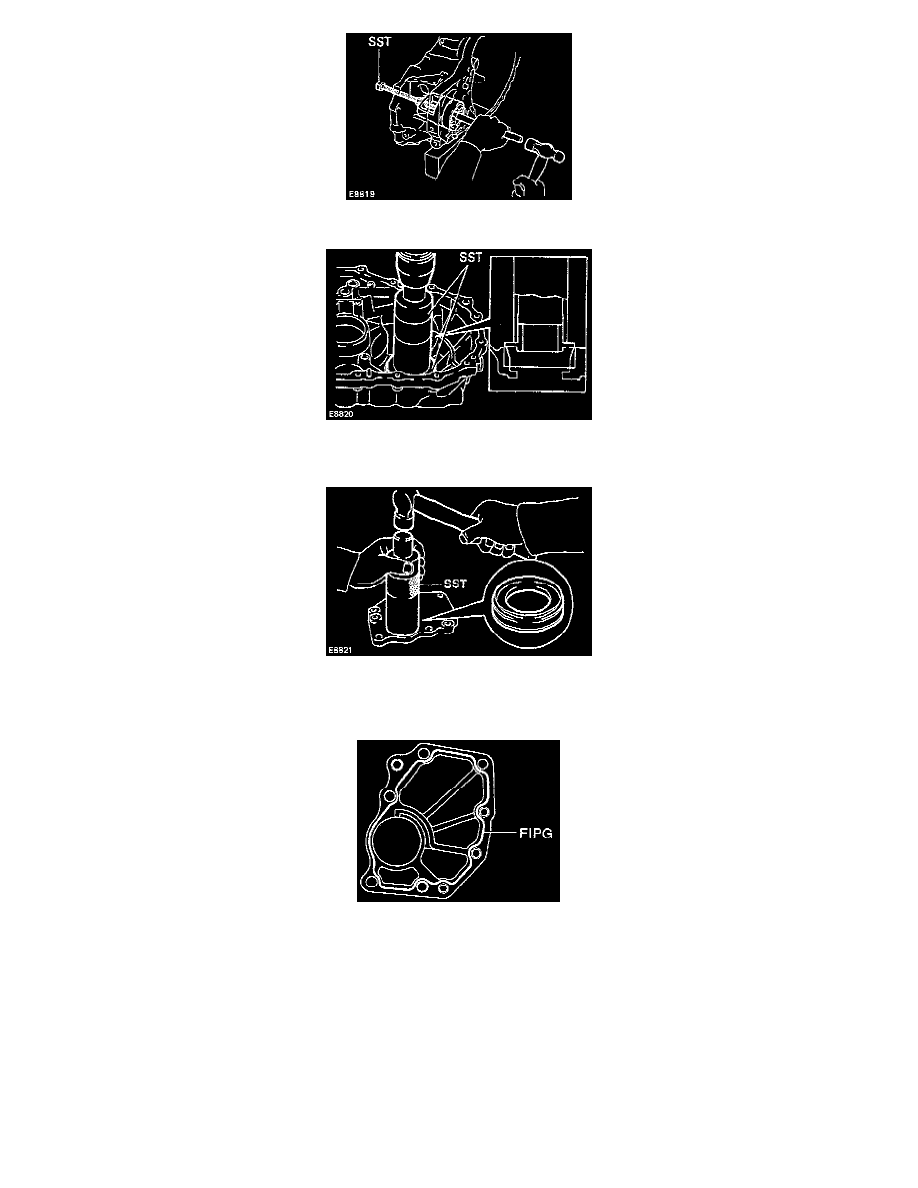 d. Using SST, a brass bar and hammer, remove the tapered roller bearing outer race. SST 09612-65014
e. Using SST and a press, install a new tapered roller bearing outer race. 
SST 09316 - 60011 (09316 - 00011, 09316 - 00041)
f.
Using SST and a hammer, drive in a new oil seal.
SST 09316 - 0011 (09316 - 00011)
g. Coat the oil seal lip with MP grease.
h. Apply FIPG to the transaxle case cover, as shown. 
Formed In Place Gasket (FIPG): THREE BOND 1281 or equivalent
i.
Apply sealant to the bolt threads. 
Sealant: THREE BOND 1344, LOCTITE 242 or equivalent 
j.
Install the stud bolt and cover to the transaxle case. 
k. Install and torque the 4 bolts and 3 nuts. 
Torque: 54 N.m (550 kgf/cm, 40 ft. lbs.).
REASSEMBLY 
< PREV PAGE
NEXT PAGE >