< PREV PAGE
NEXT PAGE >
Camry LE Sedan V6-3.0L (1MZ-FE) (1998)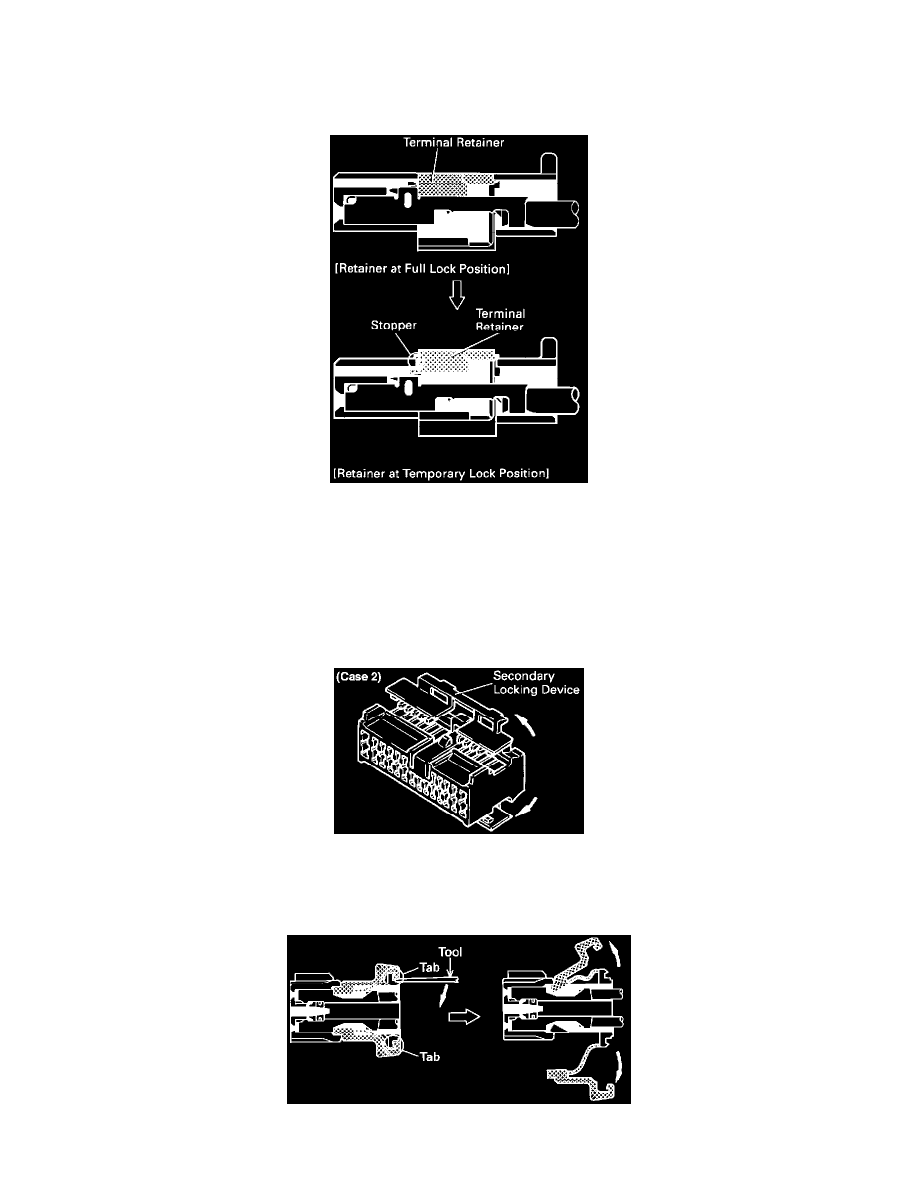 a. Locking device must be disengaged before the terminal locking clip can be released and the terminal removed from the connector.
b. Use a special tool or the terminal pick to unlock the secondary locking device or terminal retainer.
NOTE:  Do not remove the terminal retainer from connector body. 
Non-Waterproof Type Connector
A- For Non-Waterproof Type Connector
HINT:  The needle insertion position varies according to the connector's shape (number of terminals etc.), so check the position before
inserting it.
"Case 1"
Raise the terminal retainer up to the temporary lock position.
Non-Waterproof  Type Connector
"Case 2"
Open the secondary locking device.
Non-Waterproof Type Connector
< PREV PAGE
NEXT PAGE >