< PREV PAGE
NEXT PAGE >
Camry Solara SE L4-2164cc 2.2L DOHC (5S-FE) MFI (2000)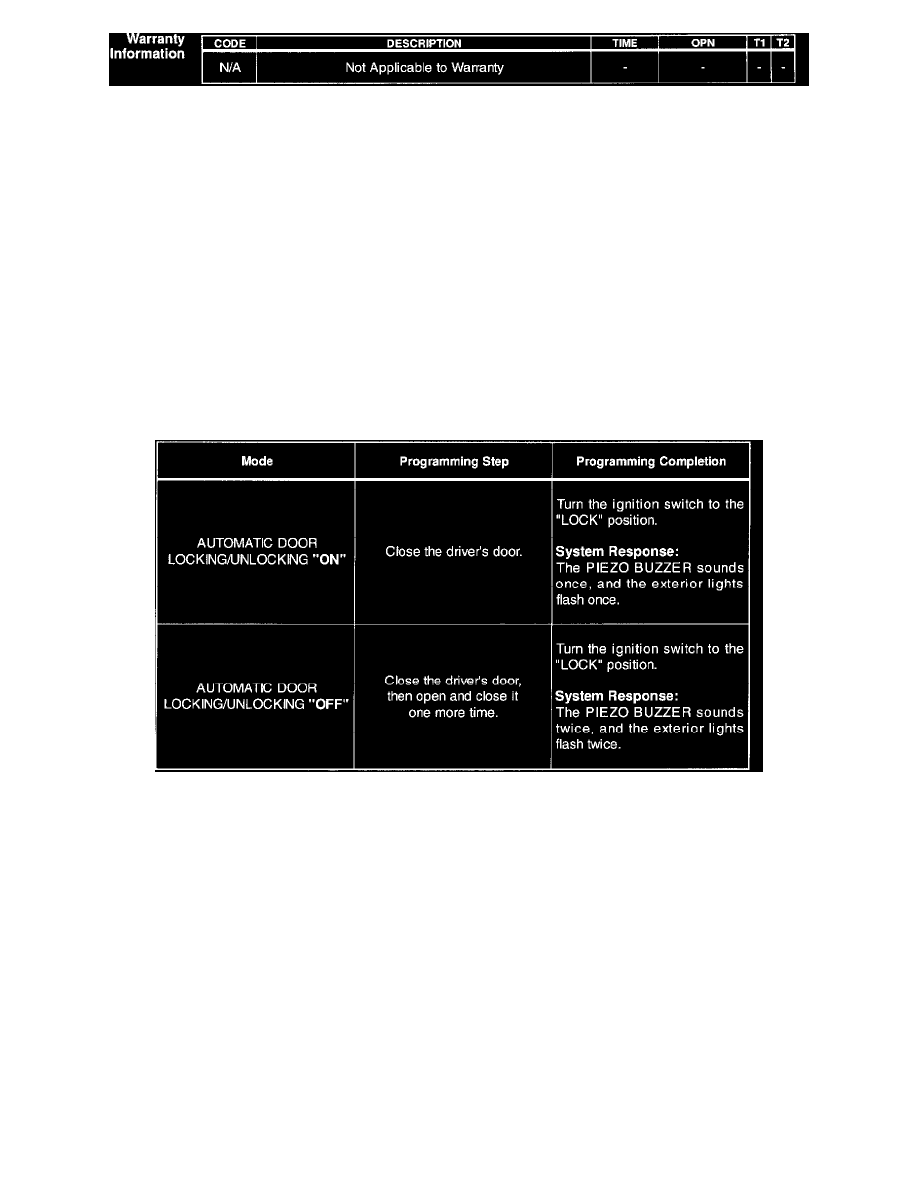 WARRANTY INFORMATION
PROGRAMMING PROCEDURE
AUTOMATIC (IGNITION-CONTROLLED) DOOR LOCKING/UNLOCKING FUNCTION
The factory setting for the AUTOMATIC DOOR LOCKING/UNLOCkING FUNCTION is "ON".
To change this feature's operation, follow the steps below:
1.
Sit in the driver's seat with driver's door open.
2.
Insert the key into the ignition switch, and turn it to 'ON" position (not "ACC") 5 times (ON > LOCK > ON > LOCK> ON > LOCK > ON>
LOCK > ON) within a 10 second period.
System Response: The STATUS MONITOR's LED turns on, and the PIEZO BUZZER sounds once.
NOTE: 
You must perform the next steps within 30 seconds.
3.
Select the customer's preferred operating mode.
< PREV PAGE
NEXT PAGE >