< PREV PAGE
NEXT PAGE >
Celica GT L4-1.8L (1ZZ-FE) (2001)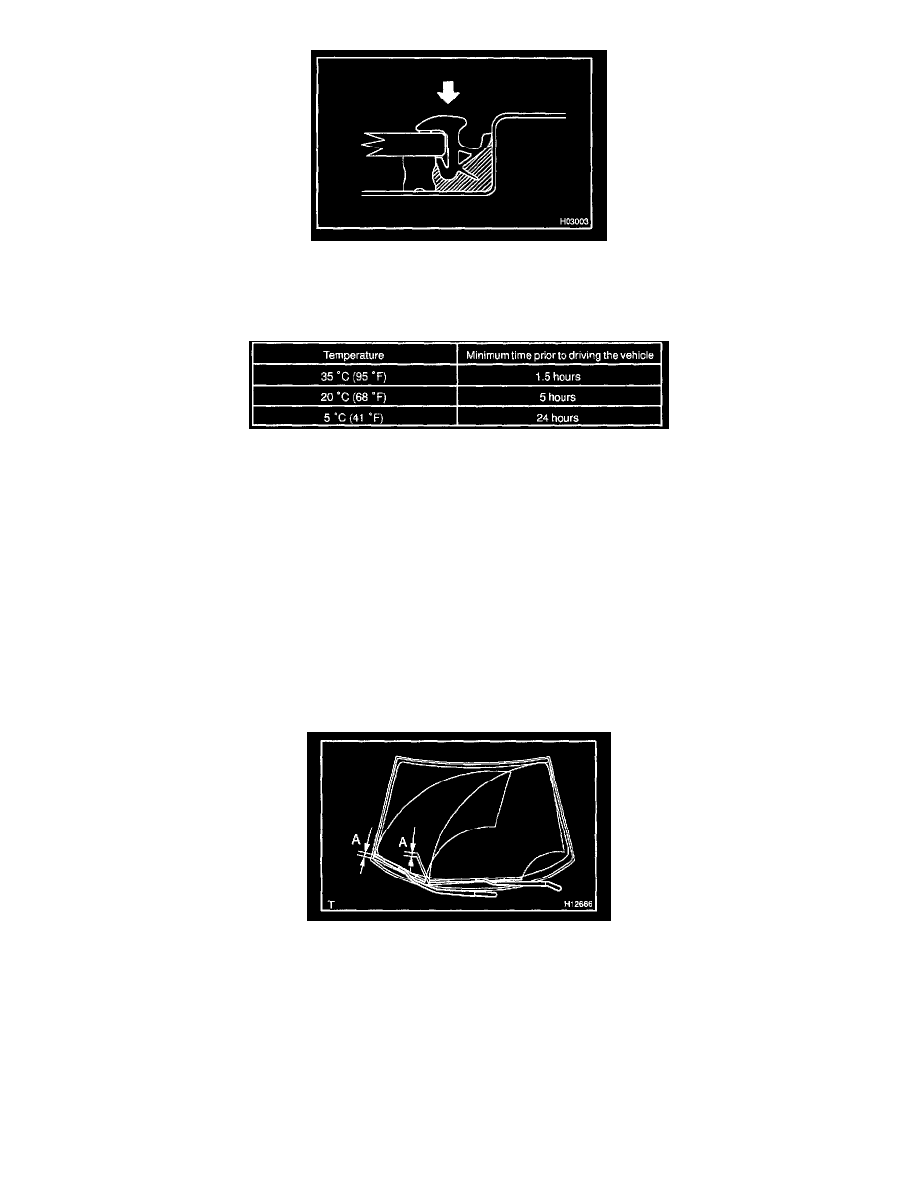 HINT:  Install the moulding, aligning the center of moulding with the center of body.
e. Remove any excessive adhesive agent before it hardens.
f.
Hold the glass and moulding in place securely with a protective tape or equivalent until the adhesive hardens.
NOTE:  Take care not to drive the vehicle during the time described in the table.
12. INSPECT FOR LEAK AND REPAIR
NOTE:  Conduct a leak test after the hardening time has elapsed
13. INSTALL FRONT SIDE OF ROOF HEADLINING
14. INSTALL COWL TOP VENTILATOR LOUVER
HINT:  Check that the 2 clips on the back side of the cowl louver are surely fixed to the body.
15. INSTALL HOOD TO COWL TOP SEAL
16. INSTALL WIPER ARMS
a. Operate the wiper motor once and turn the wiper switch OFF.
b. Install the wiper arms and tighten the nuts by hand.
c. Adjust the installation positions of the wiper arms to the positions as shown in the illustration.
A: 30 ± 7.5 mm (1.8 ± 0.295 in.) 
d. Torque the nuts.
Torque: 32 N.m (323 kgf.cm, 23 ft.lbf) 
e. Install the 2 wiper arm head caps.
17. INSTALL INNER REAR VIEW MIRROR
18. INSTALL SUN VISOR HOLDERS
< PREV PAGE
NEXT PAGE >