< PREV PAGE
NEXT PAGE >
Celica GT Liftback L4-2164cc 2.2L DOHC MFI (1998)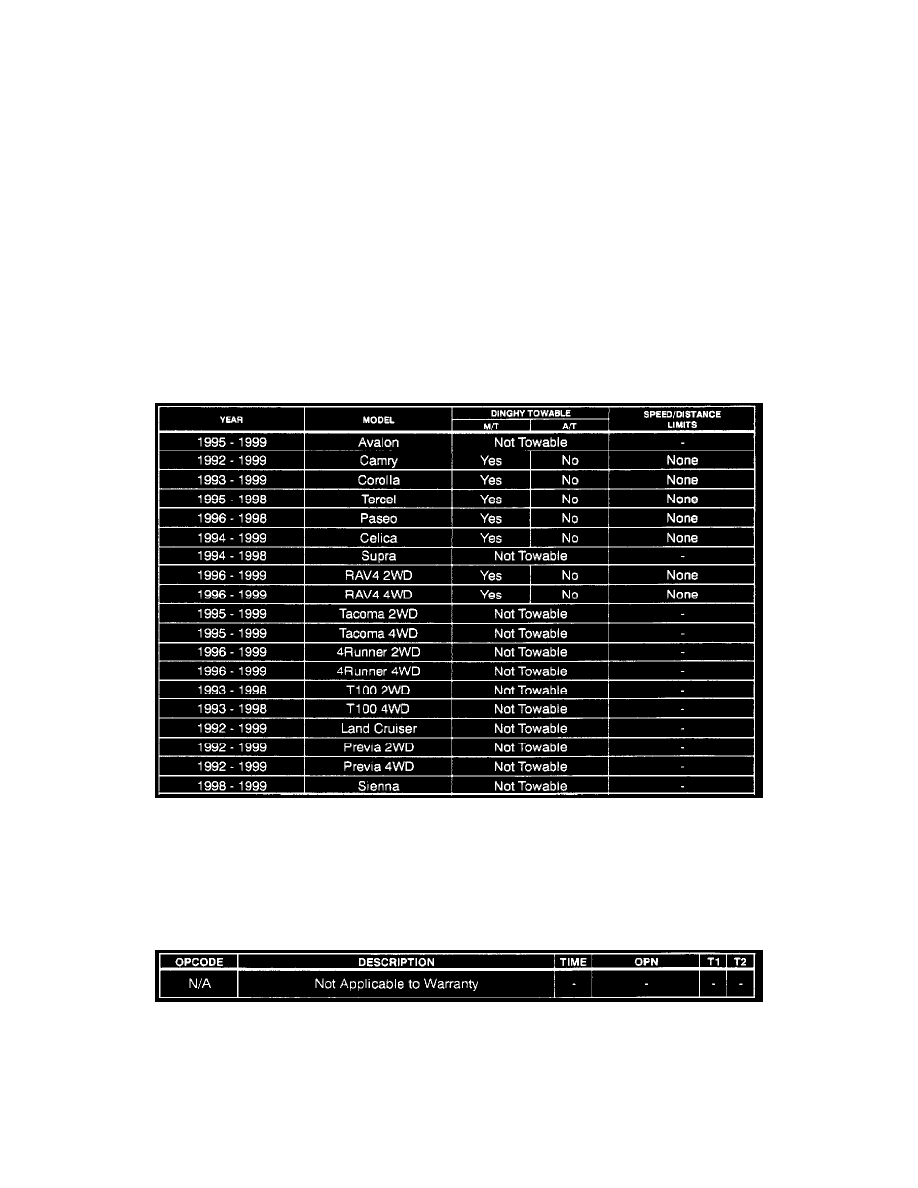 Towing Information: Technical Service Bulletins
Vehicle - Towing Guide
ACCESSORIES
AX004-99
March 19, 1999
Title:
TOYOTA "DINGHY" TOWING GUIDE
Models:
All Models
Introduction:  
The following chart indicates which Toyota vehicles can be Dinghy towed (towed with four wheels on the ground) behind a Motorhome.
CAUTION:
Dinghy towing 6 vehicle behind a Motorhome requires special towing equipment and accessories. Please see your Motorhome Manufacturer /
Service Outlet for recommended towing equipment.
Affected Vehicles
-
All Models
Vehicles that are Dinghy towable will not sustain internal damage to the transmission or transfer components. The transmission must be placed in the
"neutral" position when Dinghy towing. Dinghy towing these vehicles does not eliminate the possibility of damage to other vehicle systems (Body,
Chassis, Electrical Systems, etc.).
Warranty Information
< PREV PAGE
NEXT PAGE >