< PREV PAGE
NEXT PAGE >
Highlander 4WD V6-3.5L (2GR-FXE) Hybrid (2011)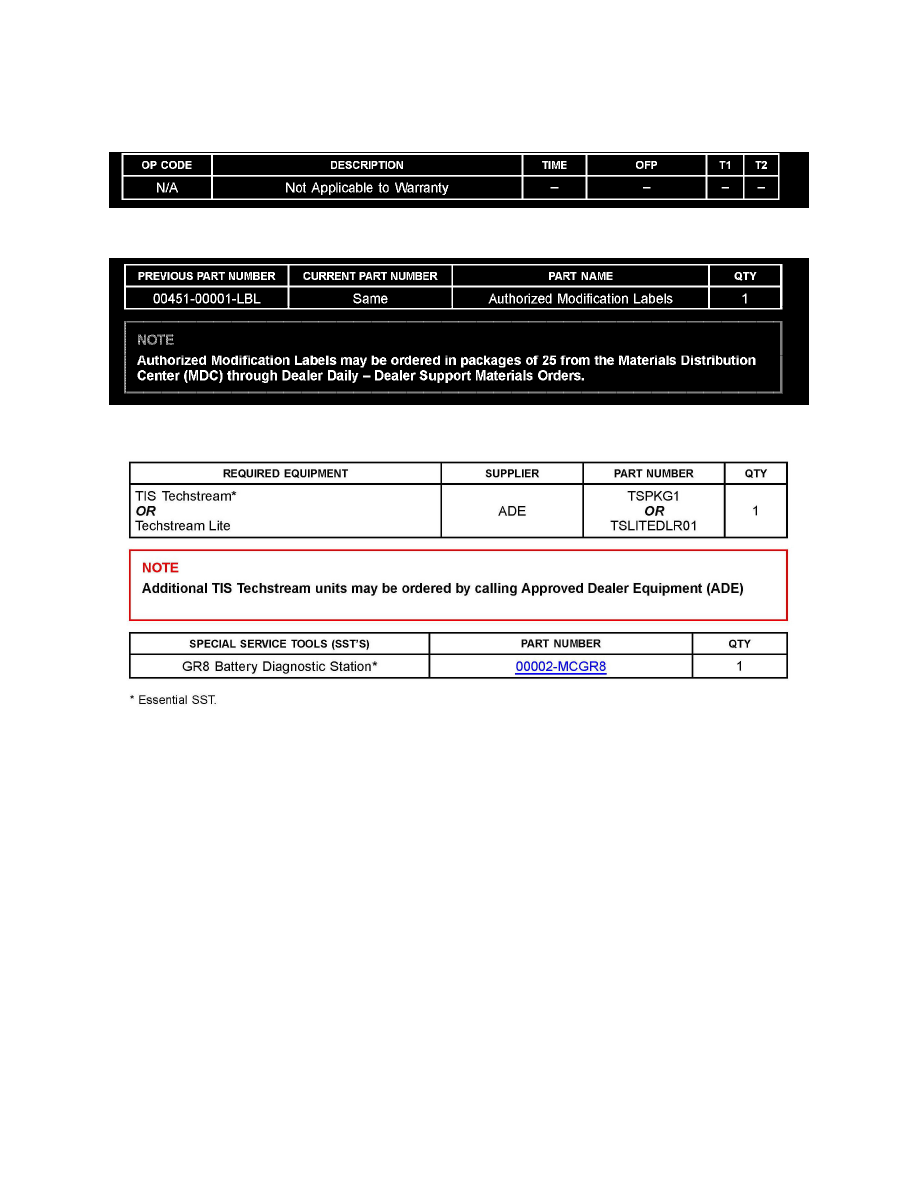 ^
Engine Control Module (ECM)
^
Transmission Control Module (TCM) 
^
Or any other Toyota specific control unit
Warranty Information
Parts Information
Required Tools & Equipment
NOTE
Additional SSTs may be ordered by calling 1-800-933-8335.
Process Overview
Techstream ECU flash reprogramming is a 4-step process:
1. Verify the vehicle's applicability for recalibration and locate desired calibration file by performing the Techstream Health Check function.
NOTE
Techstream will automatically search TIS for the appropriate service bulletin using the current Calibration ID from the vehicle. Calibration file
links can be found embedded in the corresponding service bulletin.
2. Connect the GR8 Battery Diagnostic Station using "Power Supply Mode" only.
The GR8 Battery Diagnostic Station includes a Power Supply Mode to help maintain battery voltage at 13.5 volts during ECU reprogramming.
ECU damage may occur if the correct battery charger mode setting is NOT used.
3. Locate appropriate calibration ID and reprogram the vehicle ECU with Techstream.
Techstream uses the Calibration Update Wizard (CUW) application to open calibration files and facilitate the ECU flash reprogramming process.
< PREV PAGE
NEXT PAGE >