Alarm Horn Relay|Testing and Inspection|Page 7 >
Landcruiser V8-4.7L (2UZ-FE) (2000)
Relays and Modules
Relays and Modules - Accessories and Optional Equipment
Alarm Horn Relay
Component Information
Testing and Inspection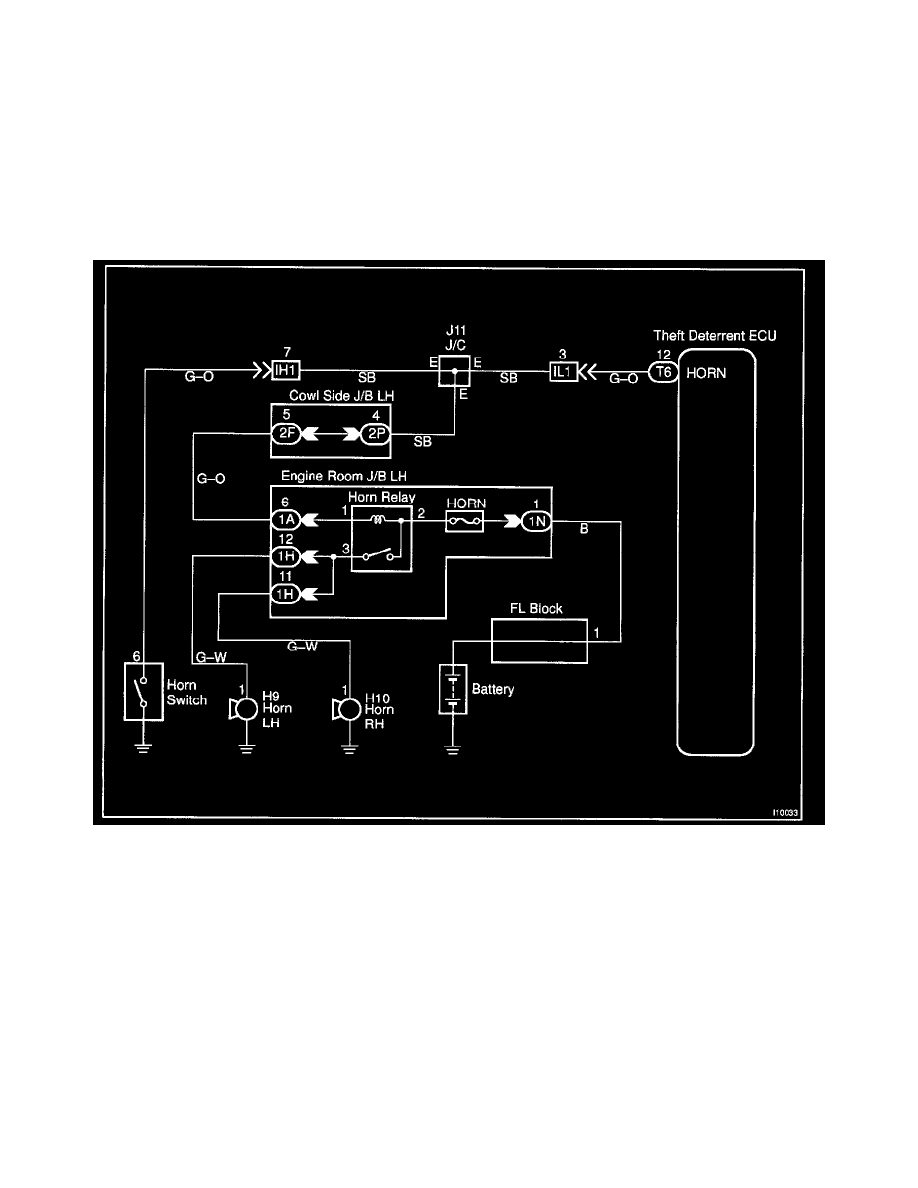 Alarm Horn Relay: Testing and Inspection
CIRCUIT DESCRIPTION
When the theft deterrent system is activated, it causes the Tr in the ECU to switch ON and OFF in approximately 0.4 sec. cycles. This switches the horn
relay ON and OFF, thus the horns blow (See the wiring diagram).
In this condition, if any of the following operations is done, the Tr in the ECU goes OFF and the horn relay switches OFF thus stopping the horns from
blowing.
1. Unlock the front LH or RH door with key.
2. Turn the ignition switch to ACC or ON position.
3. Unlock the doors with the wireless door lock control system.
4. Wait for approximately 60 seconds.
Wiring Diagram
Relays and Modules
Relays and Modules - Accessories and Optional Equipment
Alarm Horn Relay
Component Information
Testing and Inspection
Alarm Horn Relay|Testing and Inspection|Page 7 >