< PREV PAGE
NEXT PAGE >
Pickup 4WD L4-2366cc 2.4L SOHC (22R) (1984)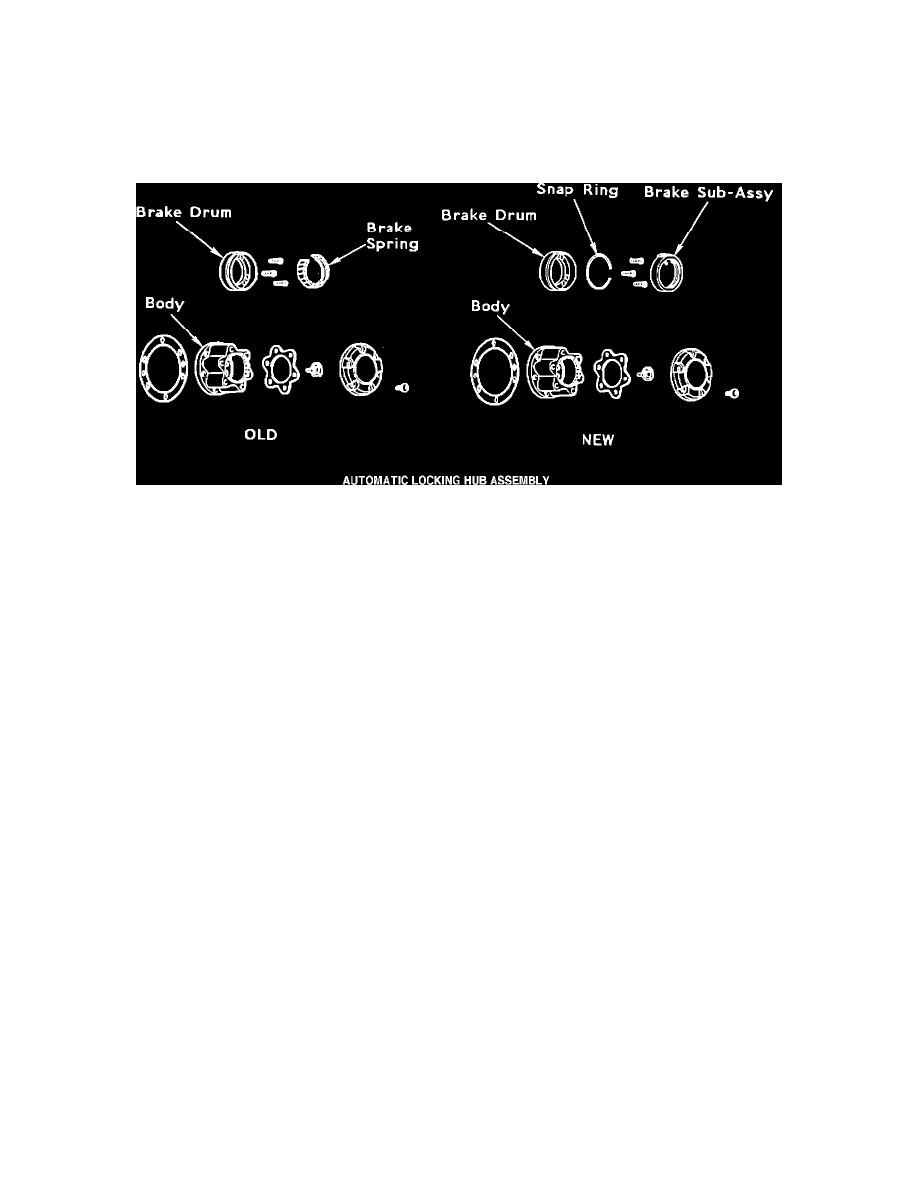 Wheel Hub (Locking): Customer Interest
Drivetrain - Automatic Locking Hubs Improved
REFERENCE     
FRONT AND REAR AXLE
NUMBER
005
DATE
09-05-86
MODEL
RN6# (RIGID AXLE)
AUTOMATIC LOCKING HUB
To improve engagement and to reduce possible noise from the automatic Locking Hub when it is in the free position, an improved automatic Locking
Hub has been made available for supply.
For replacement procedures, refer to the 1986 Truck and 4 Runner Repair Manual (Pub. No. RM009U) on pages 36 through 44.
APPLICABLE MODELS
PRODUCTION EFFECTIVE
1984-85 RN6
June, 1985
PART NUMBER INFORMATION:
Previous Part Number
New Part Number
Part Name
43506-60011
43506-35H00
Body and Brake Sub-Assy, 
Automatic Locking Hub
< PREV PAGE
NEXT PAGE >