< PREV PAGE
NEXT PAGE >
Sequoia LTD 4WD V8-4.7L (2UZ-FE) (2001)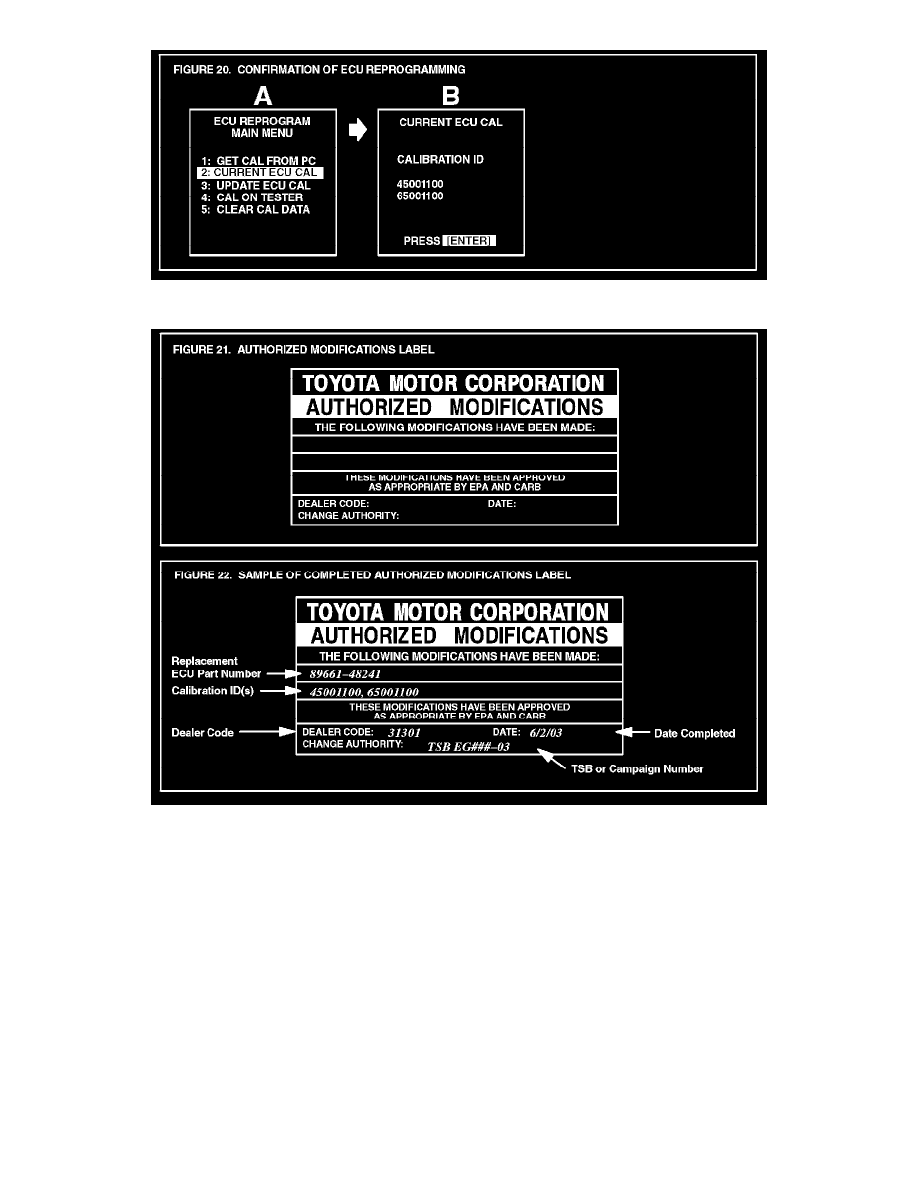 A.
The new calibration file should be displayed as the current ECU calibration file.
B.
Using a permanent marker or ball point pen, enter the required information on the Authorized Modifications Label (Figures 21 and 22).
C.
Affix this label under the hood in the location determined by the specific vehicle TSB or Campaign.
NOTE:
Wait 60-90 seconds for ink to set before handling.
< PREV PAGE
NEXT PAGE >