< PREV PAGE
NEXT PAGE >
Sequoia LTD 4WD V8-4.7L (2UZ-FE) (2001)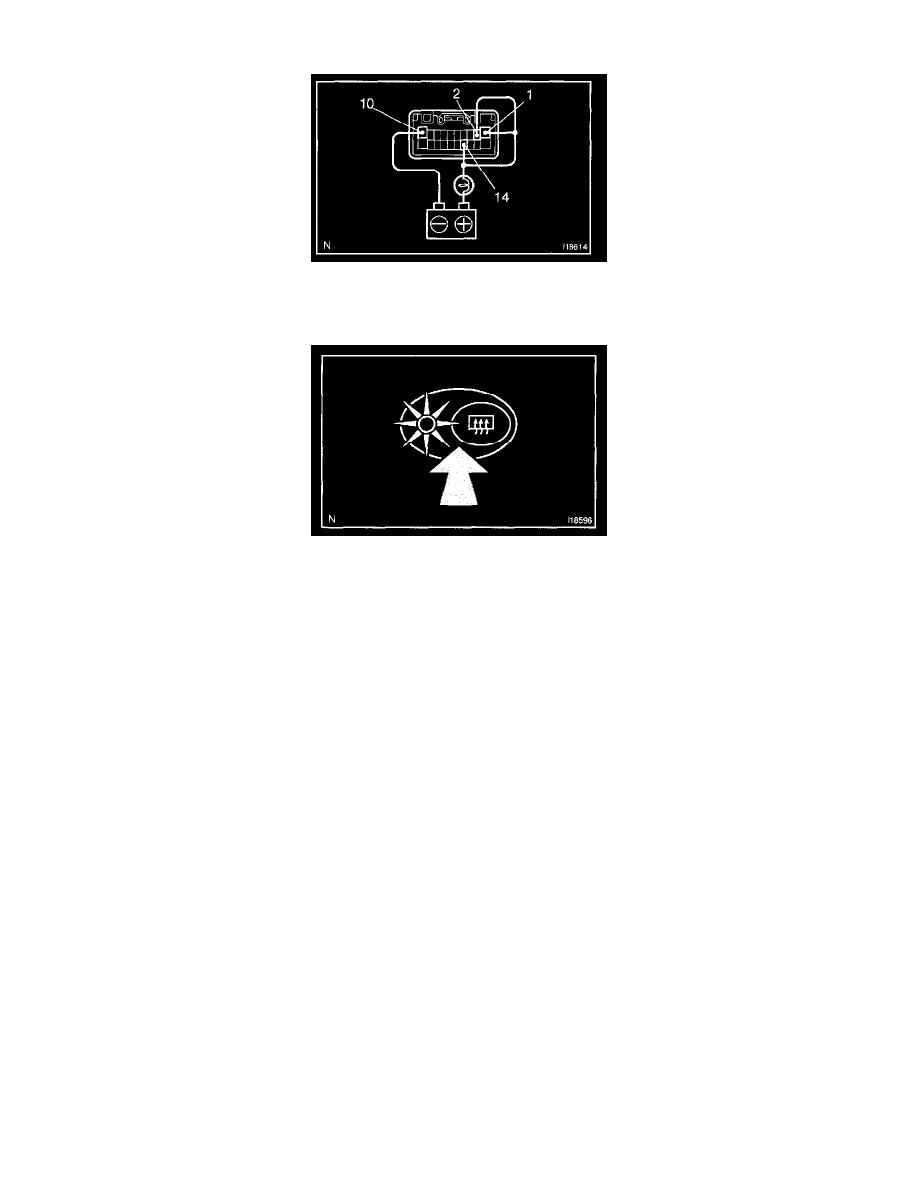 Heated Glass Control Module: Testing and Inspection
INSPECT DEFOGGER TIMER OPERATION
a. Connect the positive (+) lead from the voltmeter to terminal 1, 2 and 14 of panel switch connector and negative (-) lead to terminal 10.
b. When the switch is OFF the voltage should be approx. 12 V.
c. Turn the defogger switch ON and check that the indicator lights up and that the voltage is less than 1 V.
d. After 15 minutes, check that the switch is OFF and the voltage is approx. 12 V.
If operation is not as specified, replace the switch.
< PREV PAGE
NEXT PAGE >