< PREV PAGE
NEXT PAGE >
Sequoia LTD 4WD V8-4.7L (2UZ-FE) (2001)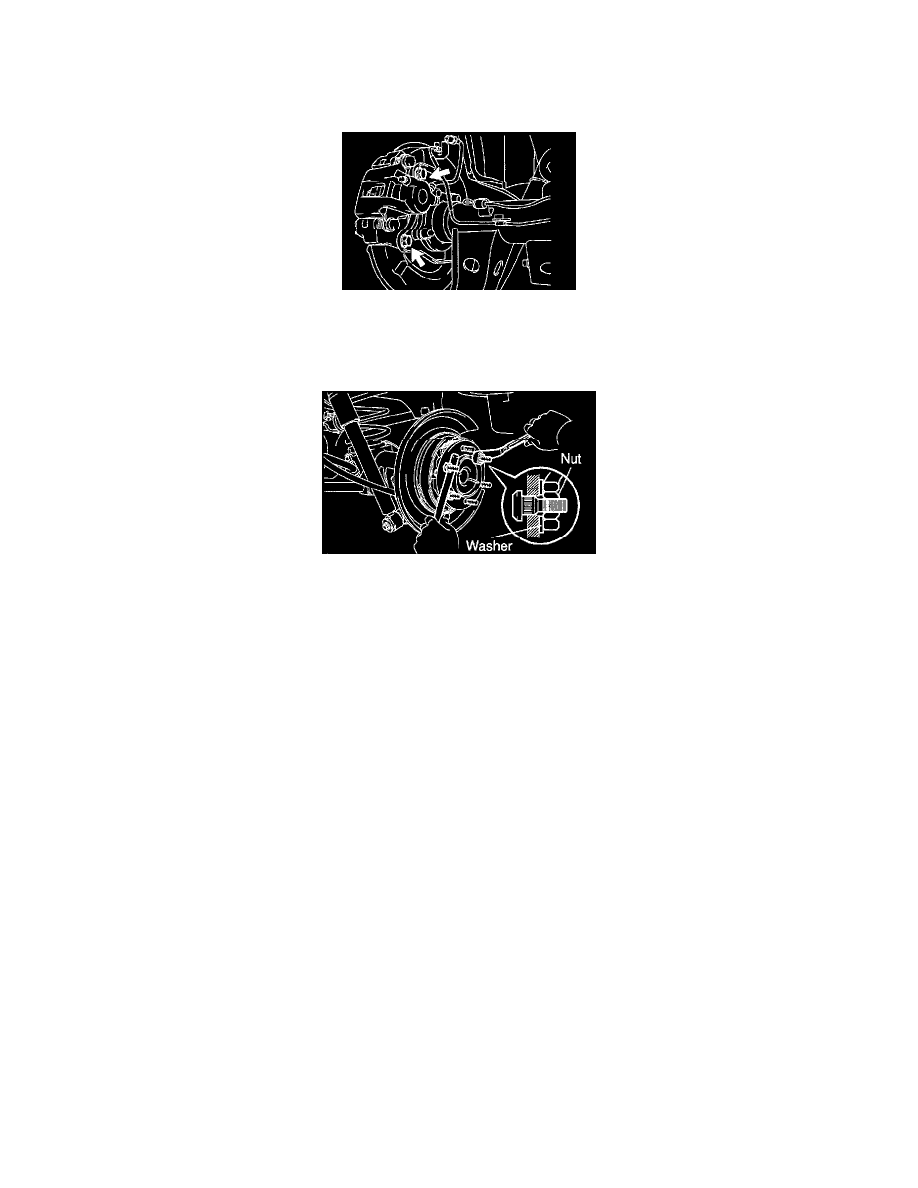 Wheel Fastener: Service and Repair
Rear
REPLACEMENT 
1. REMOVE REAR WHEEL
2. REMOVE BRAKE CALIPER AND DISC
a. Remove the 2 bolts, brake caliper and disc.
b. Support the brake caliper securely.
3. REMOVE HUB BOLT
4. INSTALL HUB BOLT
Install a washer and nut to a new hub bolt, as shown in the illustration. Install the hub bolt by torquing the nut, while holding the axle shaft using a
brass bar or an equivalent.
5. INSTALL DISC AND BRAKE CALIPER
Install the disc and brake caliper with the 2 bolts.
Torque: 105 Nm (1,070 kgf-cm, 77 ft. lbs.) 
6. INSTALL REAR WHEEL
Torque: 110 Nm (1,150 kgf-cm, 83 ft. lbs.) 
< PREV PAGE
NEXT PAGE >