< PREV PAGE
NEXT PAGE >
Tacoma PreRunner Dbl Cab 2WD V6-3.4L (5VZ-FE) (2001)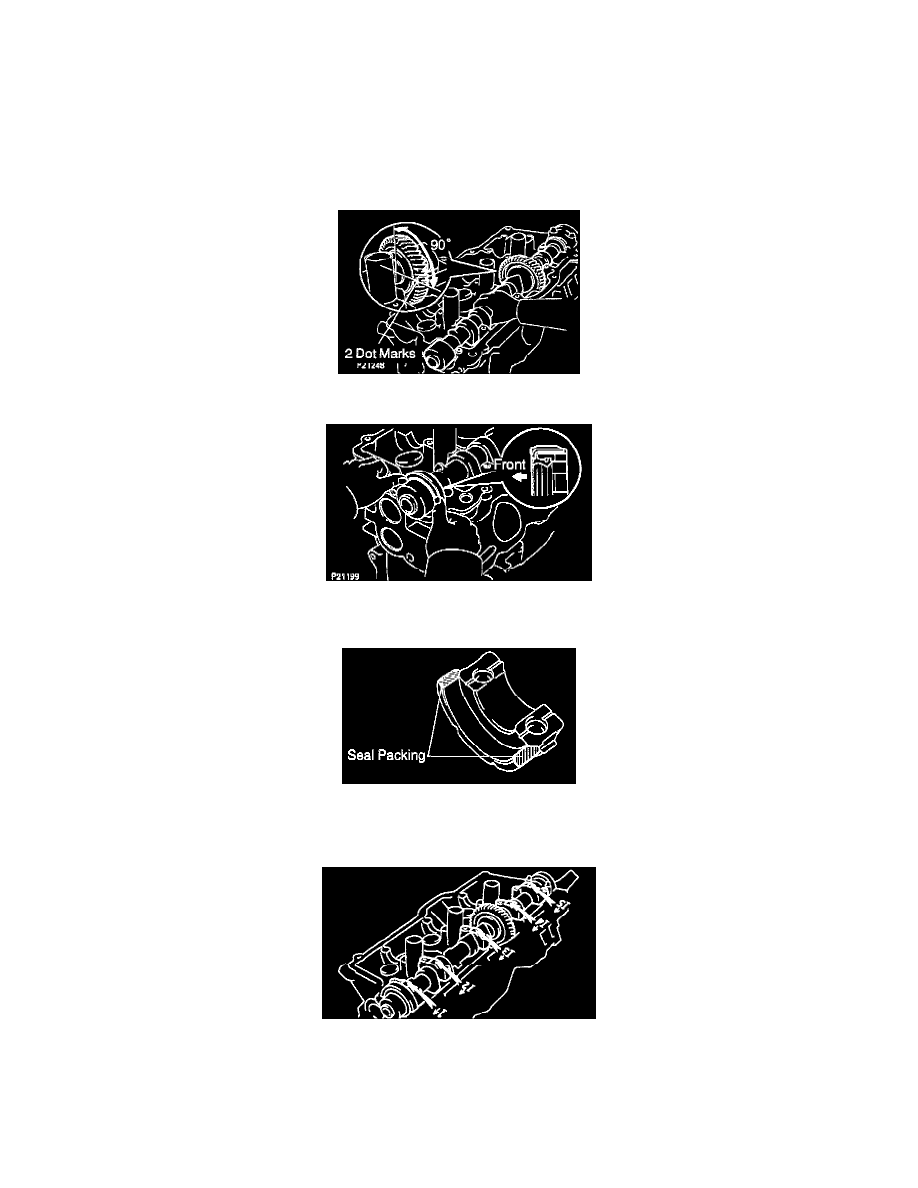 Camshaft Bearing: Specifications
INSTALL CAMSHAFTS 
NOTICE:  Since the thrust clearance of the camshaft is small, the camshaft must be kept level while it is being installed. If the camshaft is not
kept level, the portion of the cylinder head receiving the shaft thrust may crack or be damaged, causing the camshaft to seize or break. To avoid
this, these steps should be carried out.
a. Install the intake camshaft of the RH cylinder head.
1. Apply new engine oil to the thrust portion and journal of the camshaft.
2. Place the intake camshaft at 90° angle of timing mark (2 dot marks) on the cylinder head.
3. Apply MP grease to a new oil seal lip.
4. Install the oil seal to the camshaft.
5. Remove any old packing (FIPG) material.
6. Apply seal packing to the No.1 bearing cap.
Seal packing: Part No. 08826-00080 or equivalent
7. Install the 5 bearing caps in their proper locations.
< PREV PAGE
NEXT PAGE >