< PREV PAGE
NEXT PAGE >
Tacoma PreRunner Dbl Cab 2WD V6-3.4L (5VZ-FE) (2001)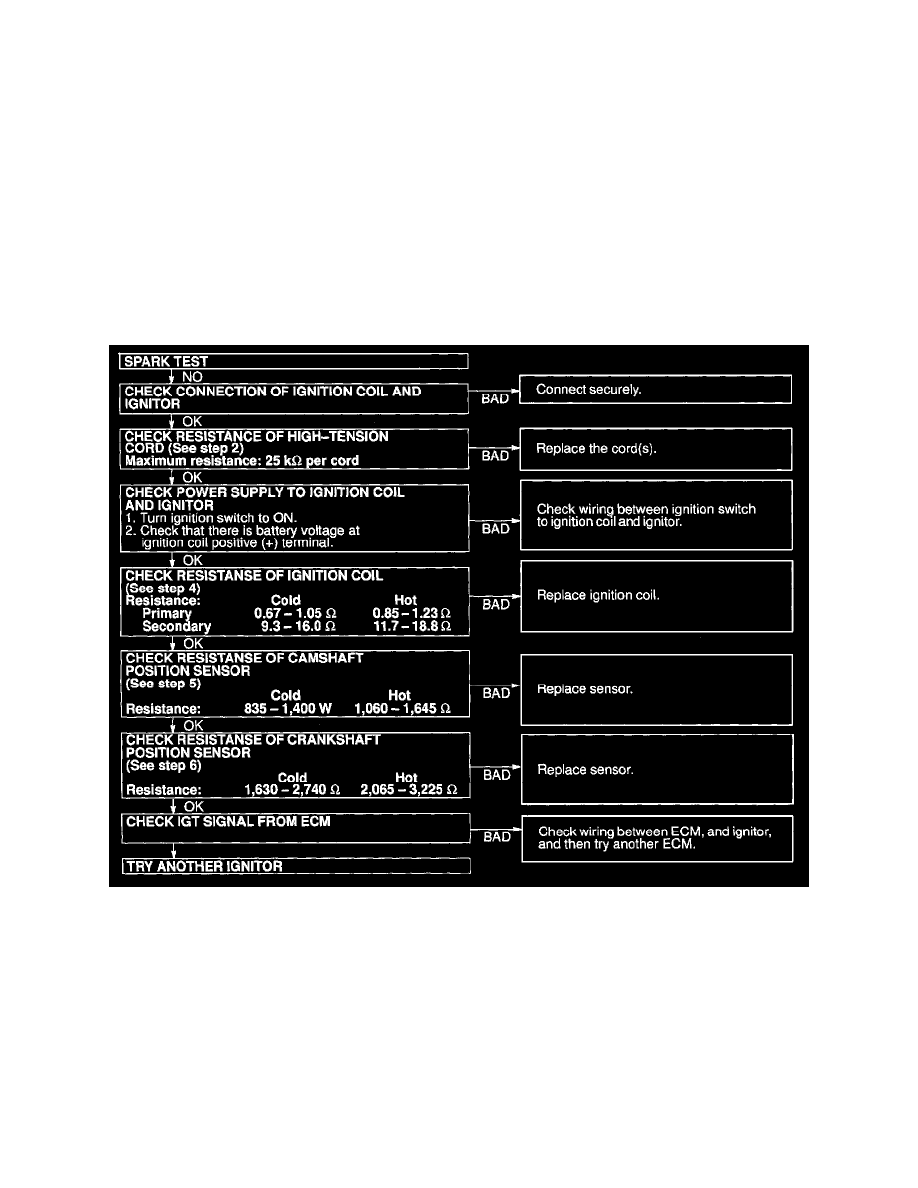 Igniter: Testing and Inspection
ON-VEHICLE INSPECTION
NOTE:  "Cold" and "Hot" in these sentences express the temperature of the coils themselves. "Cold" is from -10 °C (14 °F) to 50 °C (122 °F) and
"Hot" is from 50 °C (122 °F) to 100 °C (212 °F).
INSPECT IGNITOR AND SPARK TEST
Check that the spark occurs.
1. Disconnect high-tension cords from spark plug.
2. Remove the spark plug.
3. Install the spark plug to each high-tension cord.
4. Ground the spark plug.
5. Check if spark occurs while engine is being cranked.
NOTE:  To prevent excess fuel being injected from the injectors during this test, do not crank the engine for more 5 - 10 seconds at a time.
If the spark does not occur, do the test as per the flow chart.
6. Using a 16 mm plug wrench, install the spark plugs.
Torque: 18 N.m (195 kgf.cm, 15 ft.lbf)
7. Reinstall the ignition coil with ignitor.
< PREV PAGE
NEXT PAGE >