< PREV PAGE
NEXT PAGE >
Tacoma Regular Cab 4WD L4-2.7L (3RZ-FE) (1999)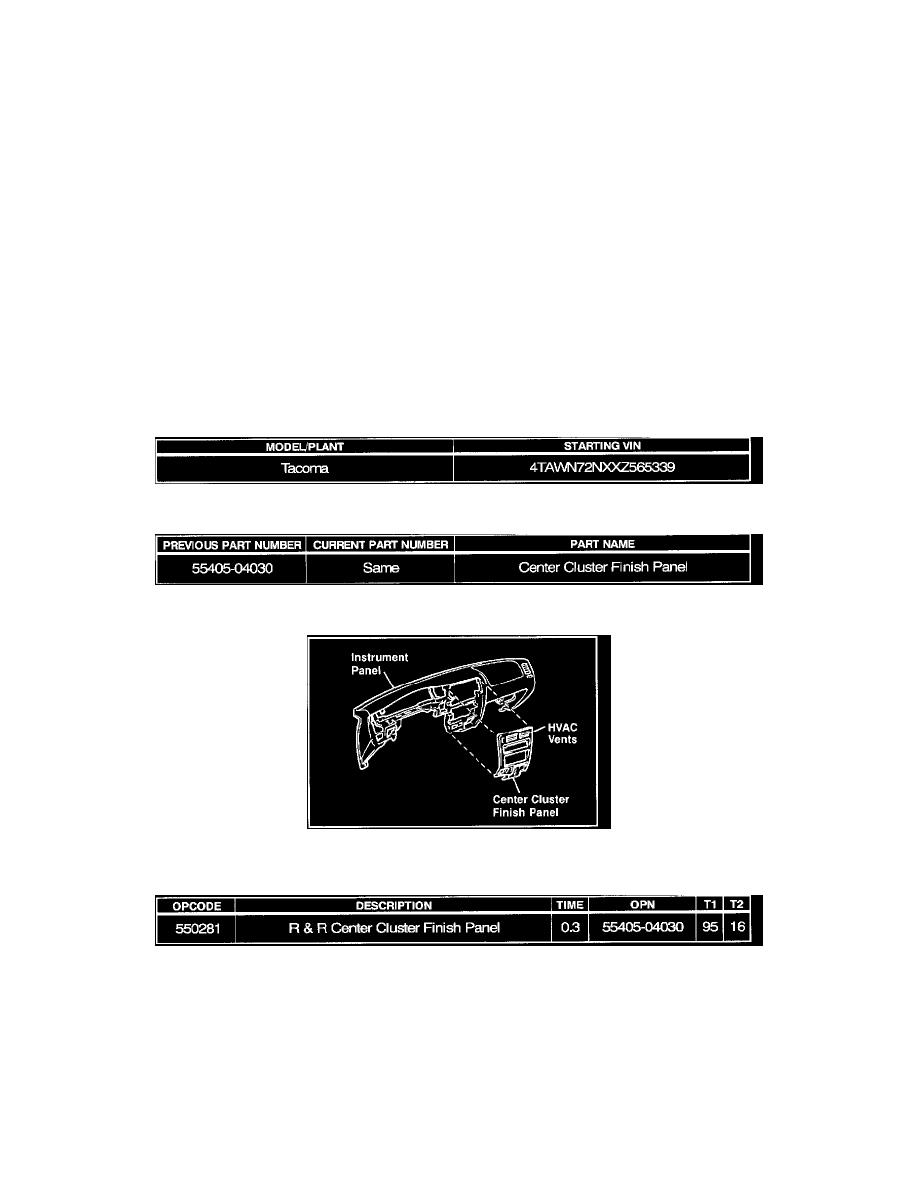 Air Register: Technical Service Bulletins
A/C - Center Vents More Durable
Bulletin Number:
BO004-00
Group:
BODY
Date:
February 4, 2000
Title:
CENTER FINISH PANEL HVAC VENTS IMPROVEMENT
Models:
'98 - '99 Tacoma
Introduction:
Changes have been made to the Center Finish Panel HVAC vents to improve their durability.
Applicable Vehicles:
1998 and 1999 Tacoma vehicles.
Production Change Information
Parts Information
Repair Procedure:
Remove the Center Cluster Finish Panel as illustrated in the 1998 or 1999 Tacoma Repair Manual on page BO-47. Install a new part.
Warranty Information
Applicable Warranty*:
This repair is covered under the Toyota Basic Warranty. This warranty is in effect for 36 months or 36,000 miles, whichever occurs first, from the
vehicle's in-service date.
* Warranty application is limited to correction of a problem based upon a customer's specific complaint.
< PREV PAGE
NEXT PAGE >