< PREV PAGE
NEXT PAGE >
Tacoma Regular Cab 4WD L4-2.7L (3RZ-FE) (1999)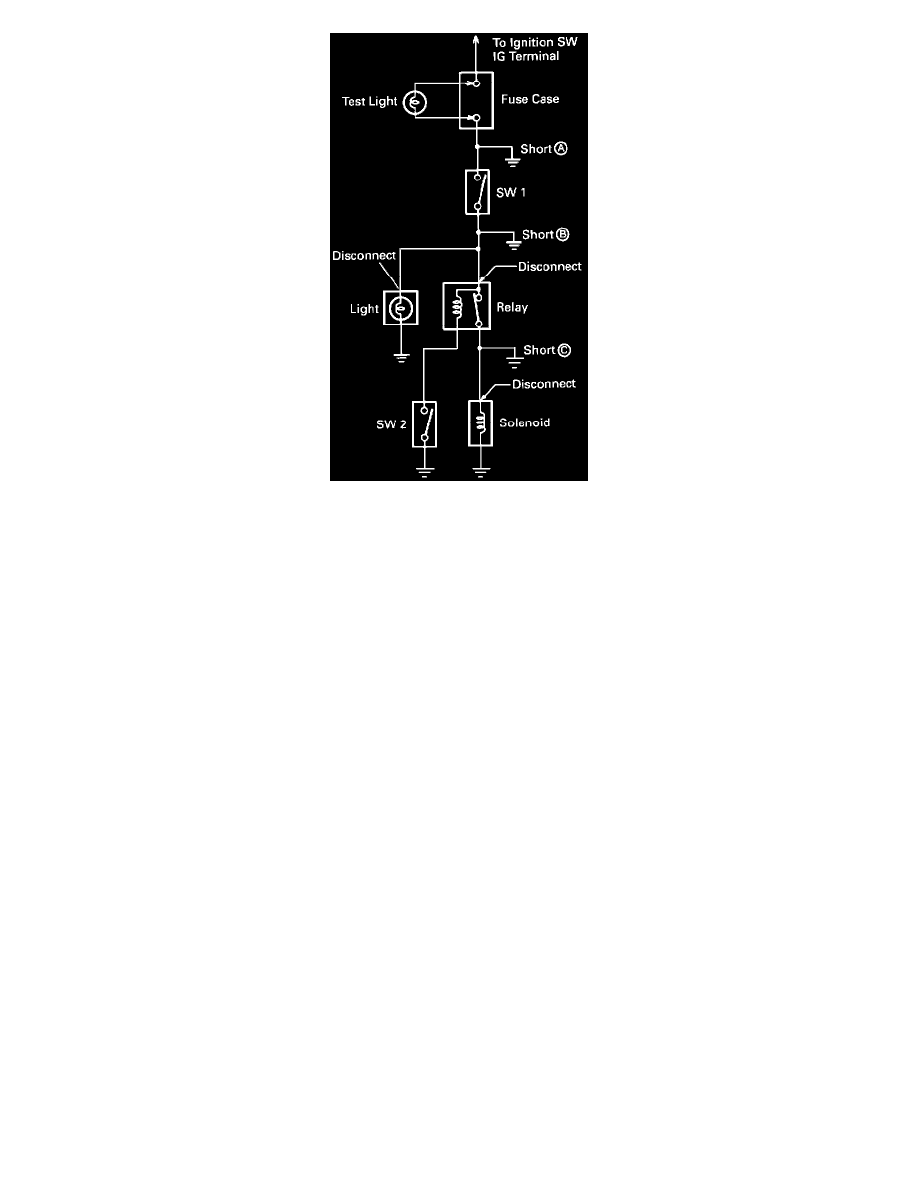 Finding A Short Circuit
(a) Remove the blown fuse and disconnect all loads of the fuse.
(b) Connect a test light in place of the fuse.
(c) Establish conditions in which the test light comes on.
Example:
A -  Ignition SW ON
B -  Ignition SW and SW 1 ON
C -  Ignition SW, SW 1 and Relay ON (Connect the Relay) and SW 2 OFF (or Disconnect SW 2)
(d) Disconnect and reconnect the connectors while watching the test light.
The short lies between the connector where the test light stays lit and the connector where the light goes out.
(e) Find the exact location of the short by lightly shaking the problem wire along the body.
CAUTION:
a. Do not open the cover or the case of the ECU unless absolutely necessary. (If the IC terminals are touched, the IC may be destroyed by static
electricity.)
b. When replacing the internal mechanism (ECU part) of the digital meter, be careful that no part of your body or clothing comes in contact with
the terminals of leads from the IC, etc. of the replacement part (spare part).
Voltage Check
< PREV PAGE
NEXT PAGE >