< PREV PAGE
NEXT PAGE >
Tercel Sedan 2-Door L4-1456cc 1.5L SOHC (3E-E) (1991)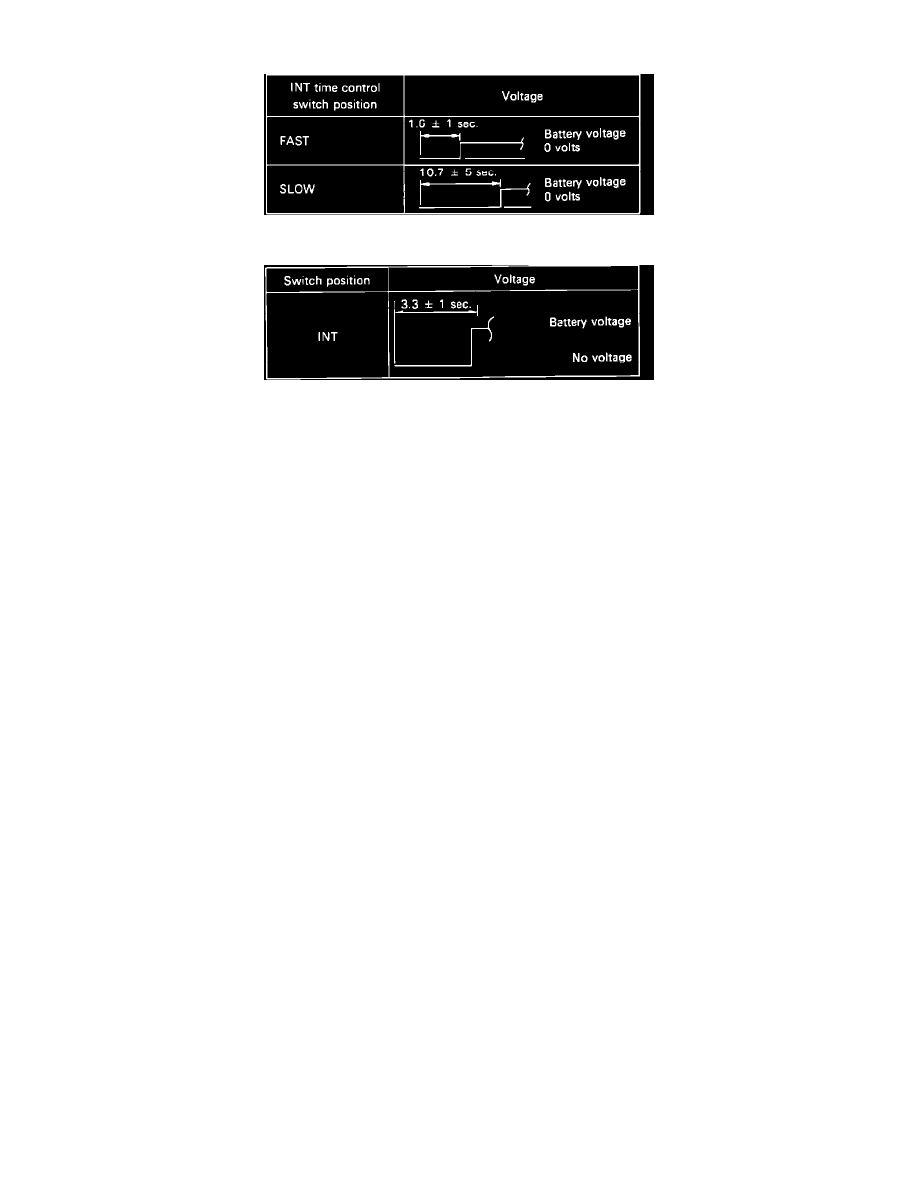 Windshield Washer Switch: Testing and Inspection
Fig. 18  Wiper Intermittent Switch Inspection. Paseo
Fig. 19  Wiper Intermittent Switch Inspection. 1991-92 Tercel
1.
Inspect intermittent switch operation as follows:
a. Place wiper switch in INT position.
b. Turn intermittent time control switch to fast position.
c. Connect battery positive lead to terminal 5 and negative lead to terminal 3.
d. Connect voltmeter positive lead to terminal 1 and negative lead to terminal 3, needle sweep indicates battery voltage.
e. Using suitable wire, connect terminals 6 and 5, then connect terminal 3.
f.
Battery voltage should rise from zero volts to battery voltage as shown in Figs. 18 and 19.
g. If operation is not as indicated, replace switch.
< PREV PAGE
NEXT PAGE >