NEXT PAGE >
< PREV PAGE
Van Wagon 2WD L4-2237cc 2.2L (4Y-E) (1989)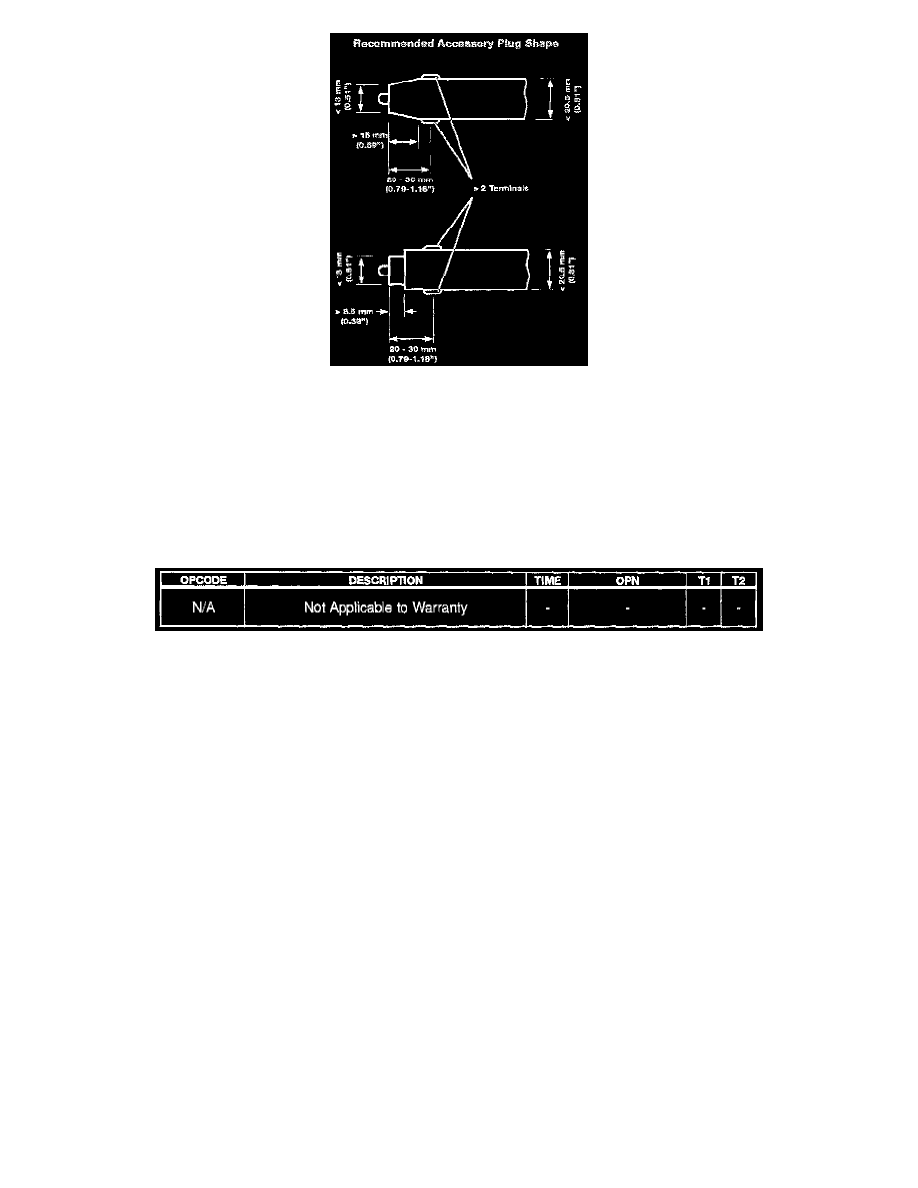 a.
The specifications in the drawing provide the maximum recommended size of accessory plug. If the customer is using an accessory plug
larger than recommended, please advise the customer to use a plug of appropriate size.
b.
Using a power plug larger than the given dimensions may damage the lighter socket.
c.
If the vehicle has a power point socket, advise the customer to use this socket instead of the lighter socket.
Affected Vehicles
^
All models, all model years
Warranty Information
NEXT PAGE >
< PREV PAGE