Field Remedy: 2585
| | |
| --- | --- |
| Subject: | Sliding roof - Creaking and squeaking noise |
| | | |
| --- | --- | --- |
| Models: | Engines: | Option: |
| Astra-H 2004... | All | Electrical sliding roof |
| | |
| --- | --- |
| Complaint: | Creaking and squeaking noise during opening and / or closing operation. |
| Cause: | Insufficient greasing of the sliding bed between guidance and frame. |
| Production: | |
Remedy:
In case of customer complaint please carry out the following working 
procedure.


1. Open the sliding roof into back position.


2. Clean the exposed guidance to ensure a grease and dirt free 
   surface.


3. The whole exposed guidance has to be lubricated with special grease 
   (Part-No.: 93165590 / Catalogue-No.: 19 48 001).


4. Grease both sides of the guidance between the marked area
   (see picture I, arrows).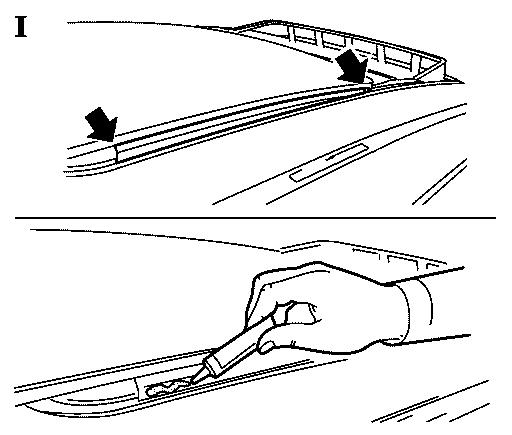 5. Please open / close the sliding roof 4-5 times to disperse the 
   special grease.


Spare Parts:                           Part-No.:      Catalogue-No.:


Special grease                         93165590       19 48 001


Labour Times:                          TC:            Hours:


U3 258 50      Lubricate guidance      90             0,3
               Sliding roof      


The costs for this repair will be covered during the normal warranty.
The regular warranty procedure will apply.


| | |
| --- | --- |
| FunctionalGroup: | C - Equipment/Windows |
| Complaint Group: | 14 - Noises or Vibrations |
| Trouble Code: | None |