< PREV PAGE
NEXT PAGE >
Astra J
Field Remedy: 2208
| | |
| --- | --- |
| Subject: | Diesel Engines - Prevention of vacuum pump damage while unloading vehicle from car carrier |
| | | |
| --- | --- | --- |
| Models: | Engines: | Option: |
| Antara 2007......,Astra-H 2007...,Corsa-D 2007...,Meriva 2007...,Zafira-B 2007...,Vectra-C 2007...,Signum 2007...,Insignia 2009...,Astra-J 2010... | Z20DMH,Z17DTJ| Z17DTR| Z19DT| Z19DTH| Z19DTJ| Z19DTL,Z17DTR,Z17DT| Z17DTR,A17DTJ| A17DTR| Z19DT| Z19DTH| Z19DTL,Z19DT| Z19DTH| Z19DTL,Z19DT| Z19DTH| Z19DTL,A20DTH| A20DTJ,A17DTJ| A17DTR | with MT |
| | |
| --- | --- |
| Complaint: | Damage of vaccum pump and cylinder head parts. |
| Cause: | Wrong procedure of unloading the vehicle from car carrier. |
| Production: | |
Remedy:
Assure that the transmission rotating direction correspondents 
with the engine rotating direction when unloading the vehicle from 
the car carrier. If the vehicle is unloaded backwards with engine off 
and 1st or 2nd gear selected or the vehicle is unloaded forward with 
engine off and reverse gear selected, the vacuum pump (1, Picture I) 
and cylinder head parts may become damaged. 
GM recommends to unload the vehicle with engine running from 
car carrier.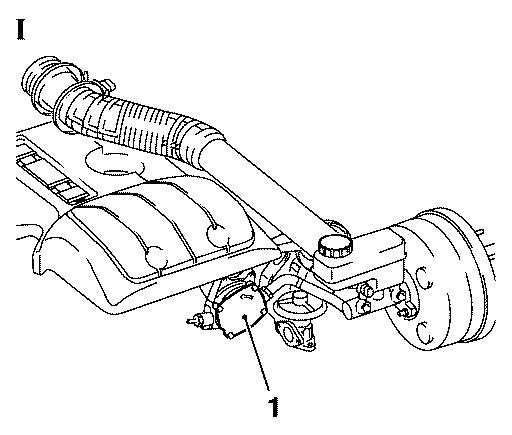 | | |
| --- | --- |
| FunctionalGroup: | E - Front wheel suspension/Wheels/Tyres |
| Complaint Group: | 13 - No/Poor Function,23 - Wrong Indication |
| Trouble Code: | None |
< PREV PAGE
NEXT PAGE >