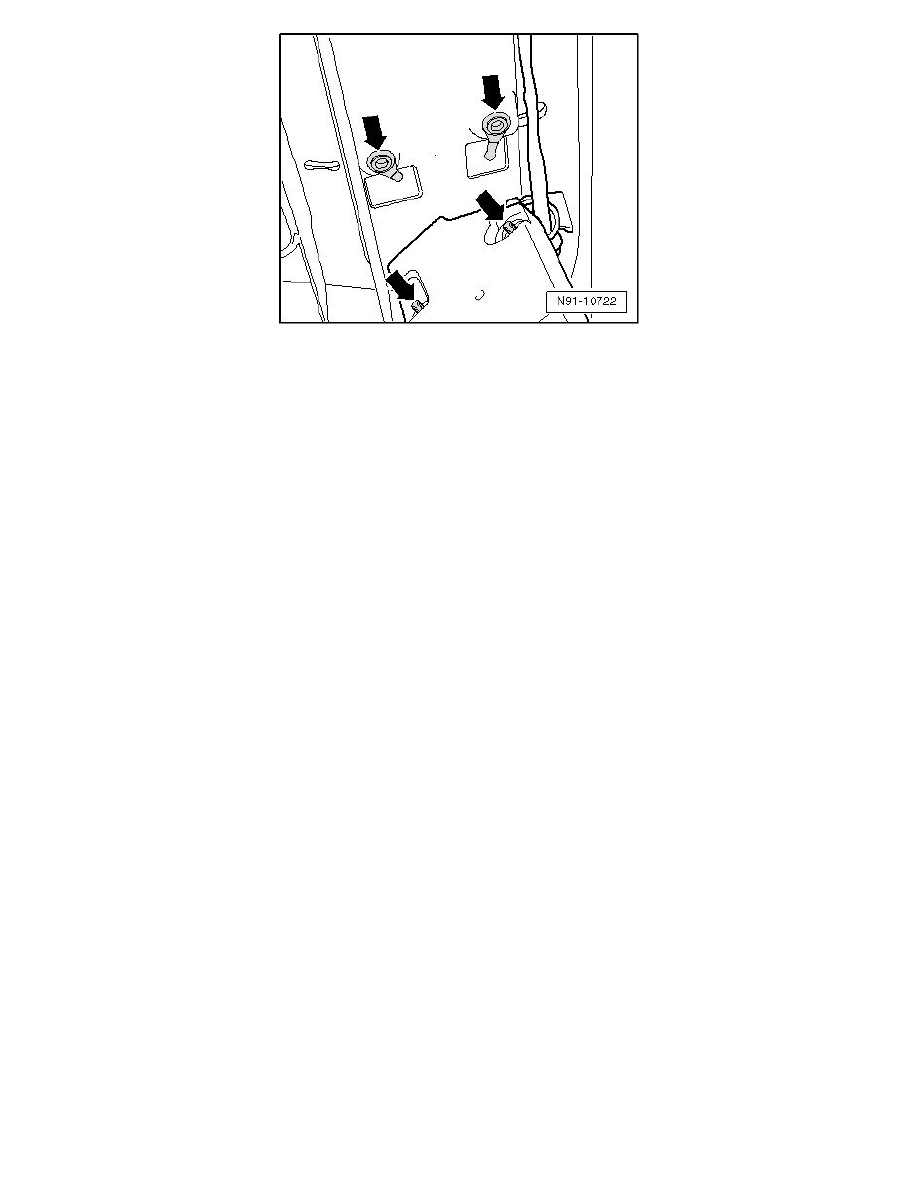 ‹› Operational current for antenna amplifier flows using the two contact connections of antenna wires in the antenna amplifier. If the antenna
amplifier mounting bolts are not tightened correctly, then no current flows, resulting in a loss of reception and a malfunction entry follows.
Continue installing in reverse order of removal.