< PREV PAGE
NEXT PAGE >
Eos (1F7) V6-3.2L (BUB) (2008)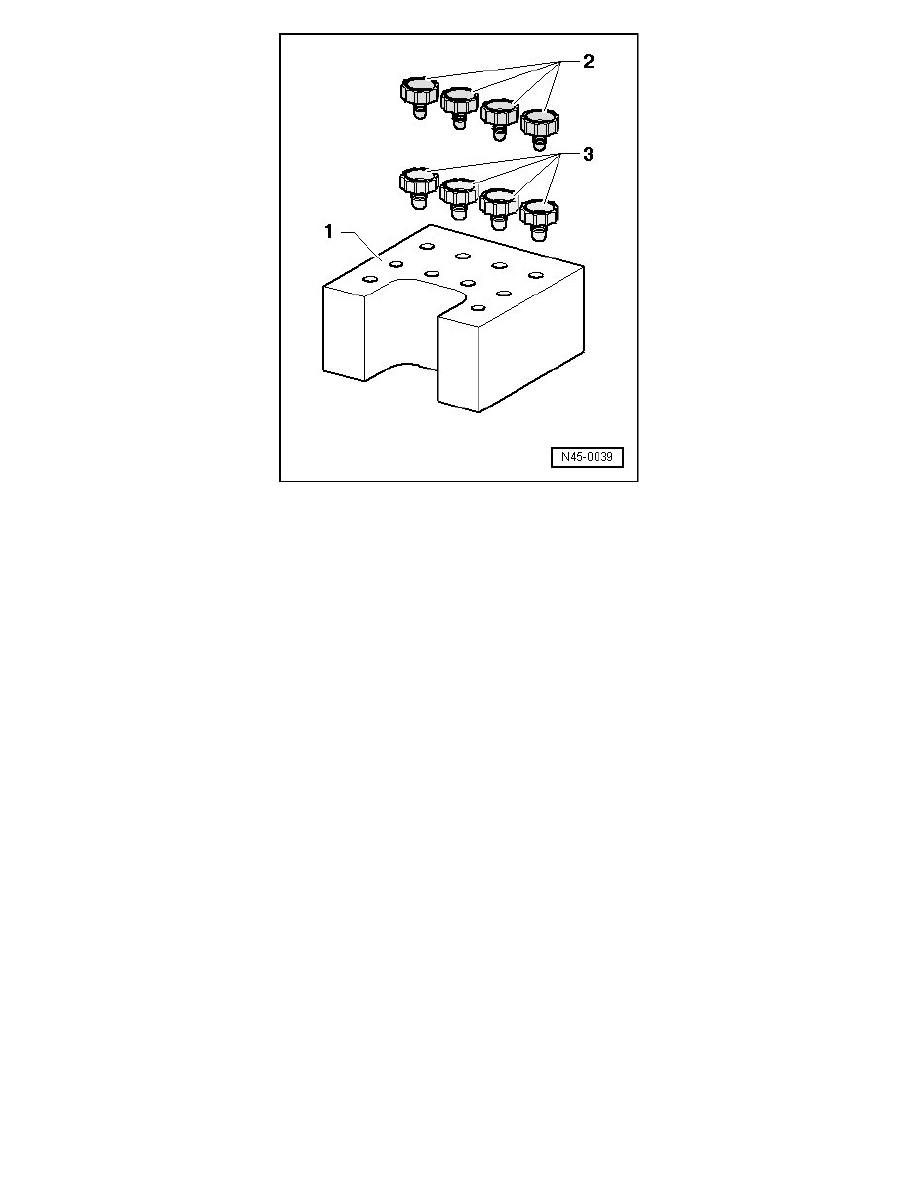 1
Transport protection for valve domes (foam) 
2
Sealing plug M10
3
Sealing plug M12
After separating the control module from the hydraulic unit, always install the transport protection - 1 - on the hydraulic unit for the valve domes. 
Warranties will not be granted for hydraulic units without transport protection.
Component Location
The control module is bolted to the hydraulic unit and is located on the right side in the engine compartment.
Removing
CAUTION!
Do not bend the brake lines near the hydraulic unit.
-
Read and note the present control module coding.
-
Note or request radio code on vehicles with a coded radio, if necessary. 
-
Disconnect the battery.
-
Remove the engine cover.
-
If equipped, remove the heat shield.
-
Release the control module connector in - direction of arrow 1 - and pull off in - direction of arrow 2 -.
< PREV PAGE
NEXT PAGE >