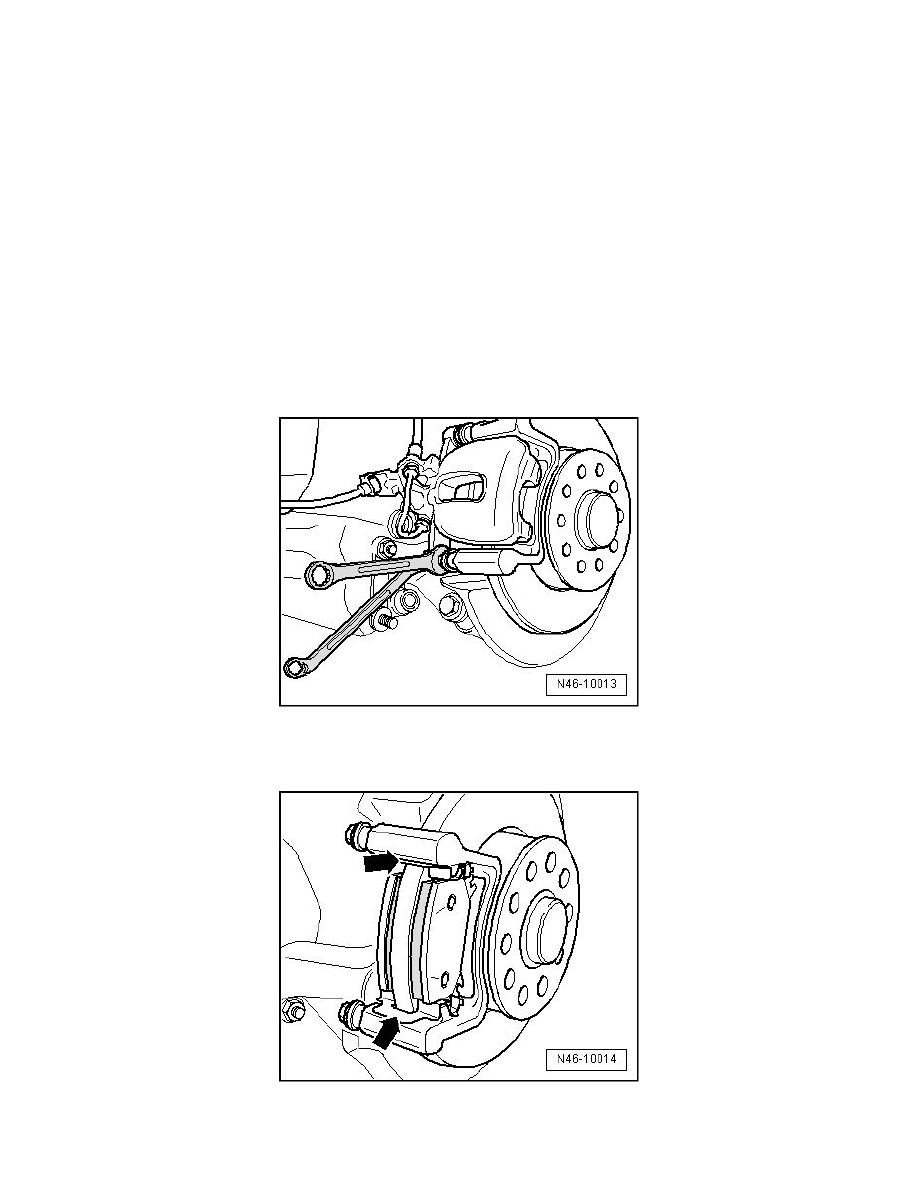 Brake Pad: Service and Repair
Rear Brakes
C11 38
Brake Pads
Special tools, testers and auxiliary items required
‹› Torque wrench (VAG 1331)
‹› Resetting & extracting tool (T 10165)
Removing
When removing, mark the brake pads in case they will be used again. Install in the same position, otherwise braking effect will be uneven!
-
Remove the wheels.
-
Counter hold the guide pins and remove the bolts from the brake caliper.
-
Remove the brake caliper and secure it with wire so that the weight of the brake caliper does not burden or damage the brake hose.
-
Remove the brake pads and anti rattle springs - arrows -. 
Cleaning
CAUTION!