< PREV PAGE
NEXT PAGE >
Eos (1F7) V6-3.2L (BUB) (2008)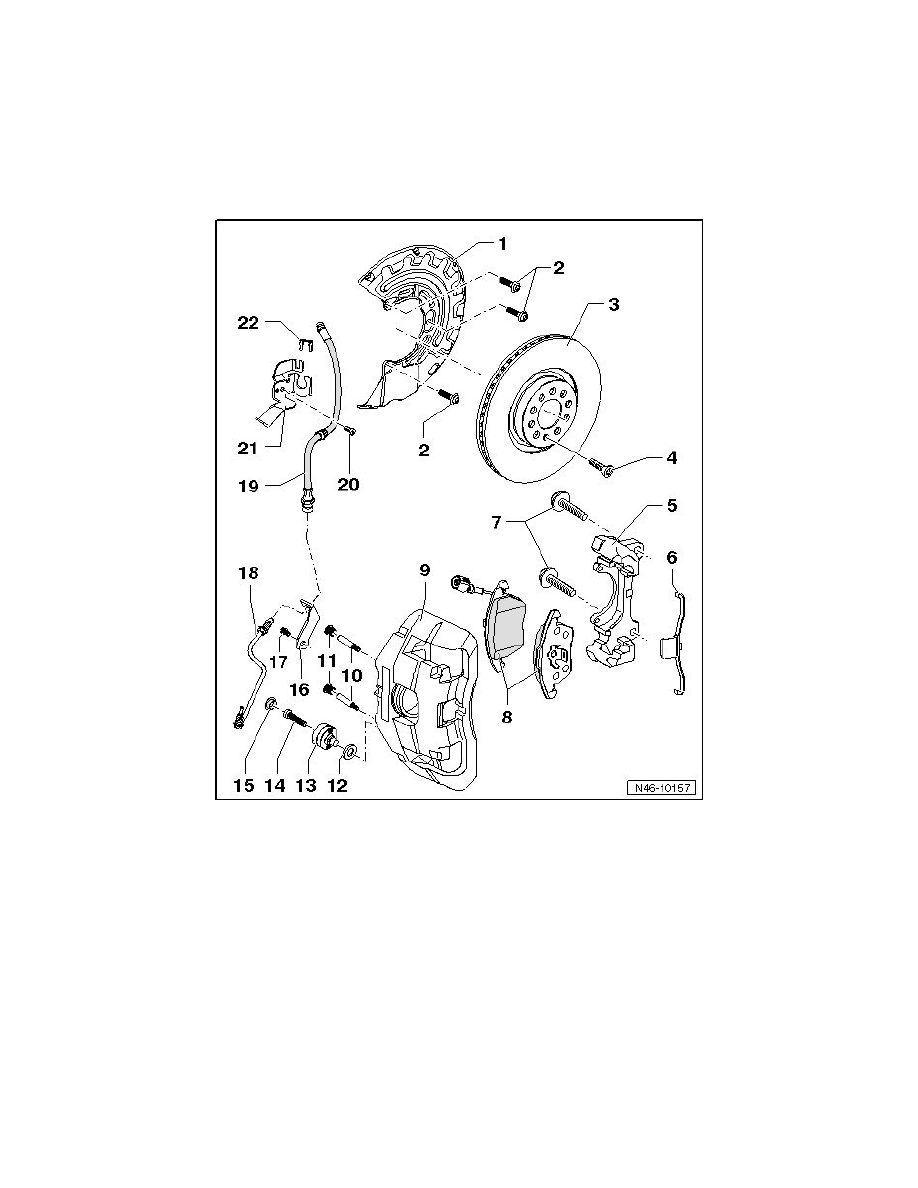 Brake Caliper Assembly Overview
‹› After replacing the brake pads, press the brake pedal firmly several times with the vehicle stationary so that the brake pads are properly seated in
their normal operating position.
‹› Use the brake charger/bleeder unit (VAS 5234) or extraction device (VAG 1869/4) to extract brake fluid from the brake fluid reservoir.
‹› Before removing the brake caliper or disconnecting the brake hose, the brake pedal actuator (VAG 1869/2) must be inserted (this dissipates
pressure).
1
Cover plate
2
Torx bolt, 12 Nm
3
Brake disc
‹› Internally vented, 345 mm diameter.
‹› Thickness: 30 mm.
‹› Wear limit: 27 mm.
‹› Must always be replaced together on both sides of axle.
‹› Remove the brake caliper and brake carrier before removing.
4
Torx bolt, 4 Nm
5
Brake carrier
< PREV PAGE
NEXT PAGE >