< PREV PAGE
NEXT PAGE >
Eos (1F7) V6-3.2L (BUB) (2008)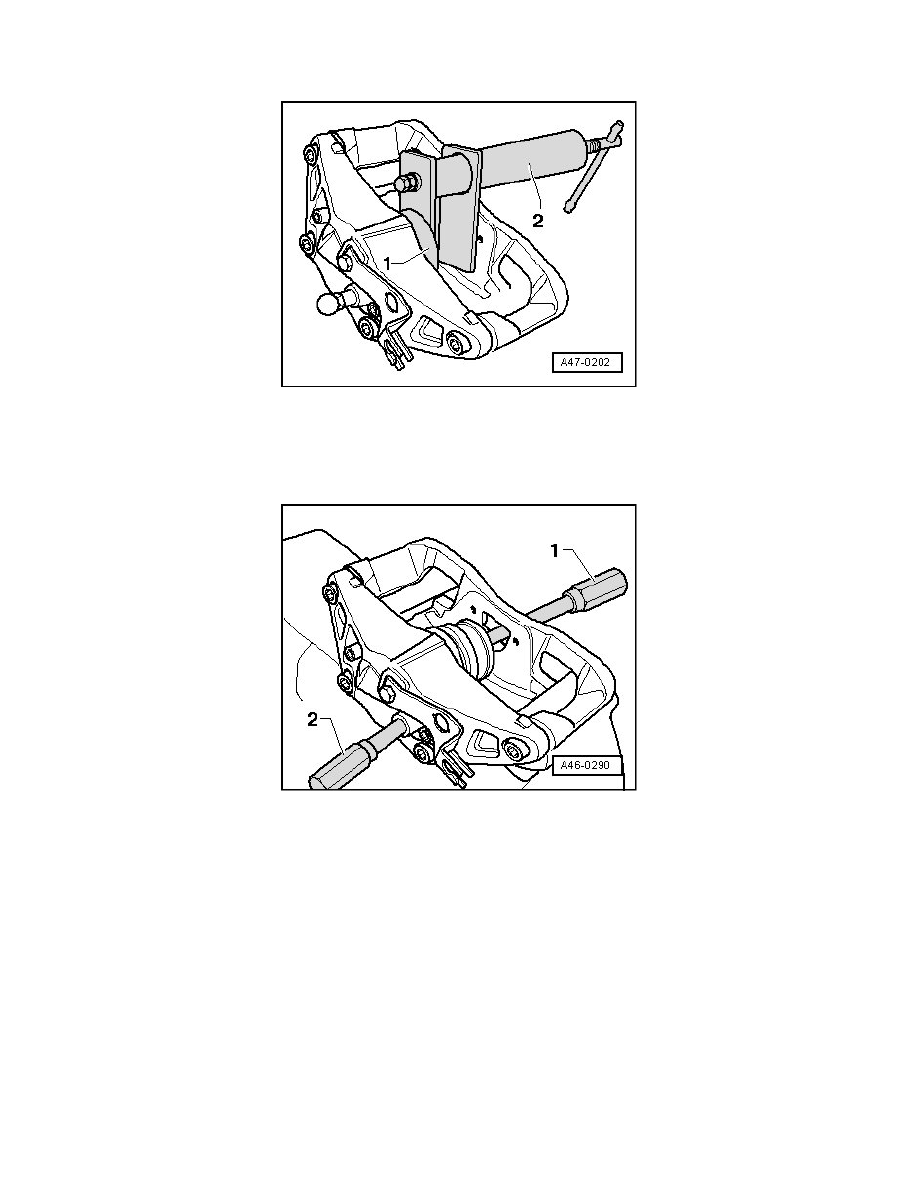 -
Press the protective cap with the disk (T 10146/6 ) - 1 - and the piston resetting tool (T 10145) - 2 - into the brake caliper so that it contacts the
brake caliper all around.
Check Seating of Protective Caps
-
Protective cap must no longer be able to be pulled from brake caliper by hand.
-
Lightly press the piston against the protective cap with an extension and ratchet adapter - 1 - and hold it there, in that position. 
Do not angle piston, to avoid damaging the seal sleeve. 
-
Blow the protective cap on with pressurized air (max. 3 bar) -  2 -. Protective cap springs on to piston.
-
Press the piston by hand into the brake caliper, possibly push back slightly with piston resetting tool (T 10145). 
Outer sealing lip of protective cap will then engage in piston groove. 
Rear Brakes
Brake Caliper Piston
Special tools, testers and auxiliary items required
‹› Resetting & extracting tool (T 10165)
‹› Trim removal wedge (3409)
Removing
< PREV PAGE
NEXT PAGE >