< PREV PAGE
NEXT PAGE >
Eos (1F7) V6-3.2L (BUB) (2008)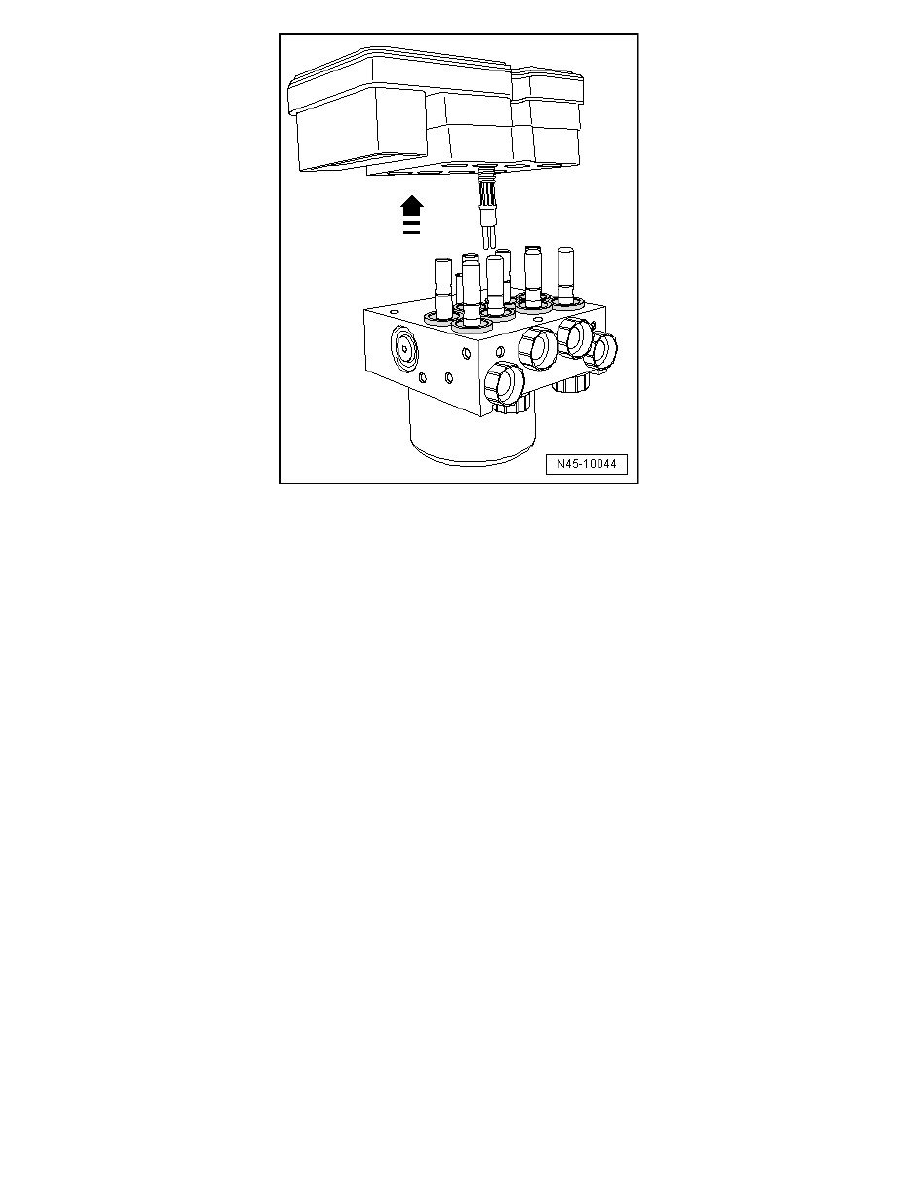 -
Carefully pull off all sealing rings from the valve domes of the hydraulic unit.
CAUTION!
‹› On a disconnected control module, circuit board is laid open.
‹› No moisture or particles of dirt must penetrate in interior of control module.
‹› The hydraulic pump must not be separated from the hydraulic unit.
‹› Avoid buildup of static electricity!
-
Cover control module magnetic coils with a lint free cloth.
After separating the control module and hydraulic unit, use transport protection for the valve body.
Installing
Installing the New Control Module
CAUTION!
Excessive shaking (e.g. dropping, impact) may destroy the control module. Control module must then no longer be used.
‹› Surface must be cleaned before assembling.
-
Slide all the sealing rings - A - on slightly over the valve domes.
< PREV PAGE
NEXT PAGE >