< PREV PAGE
NEXT PAGE >
Eos (1F7) V6-3.2L (BUB) (2008)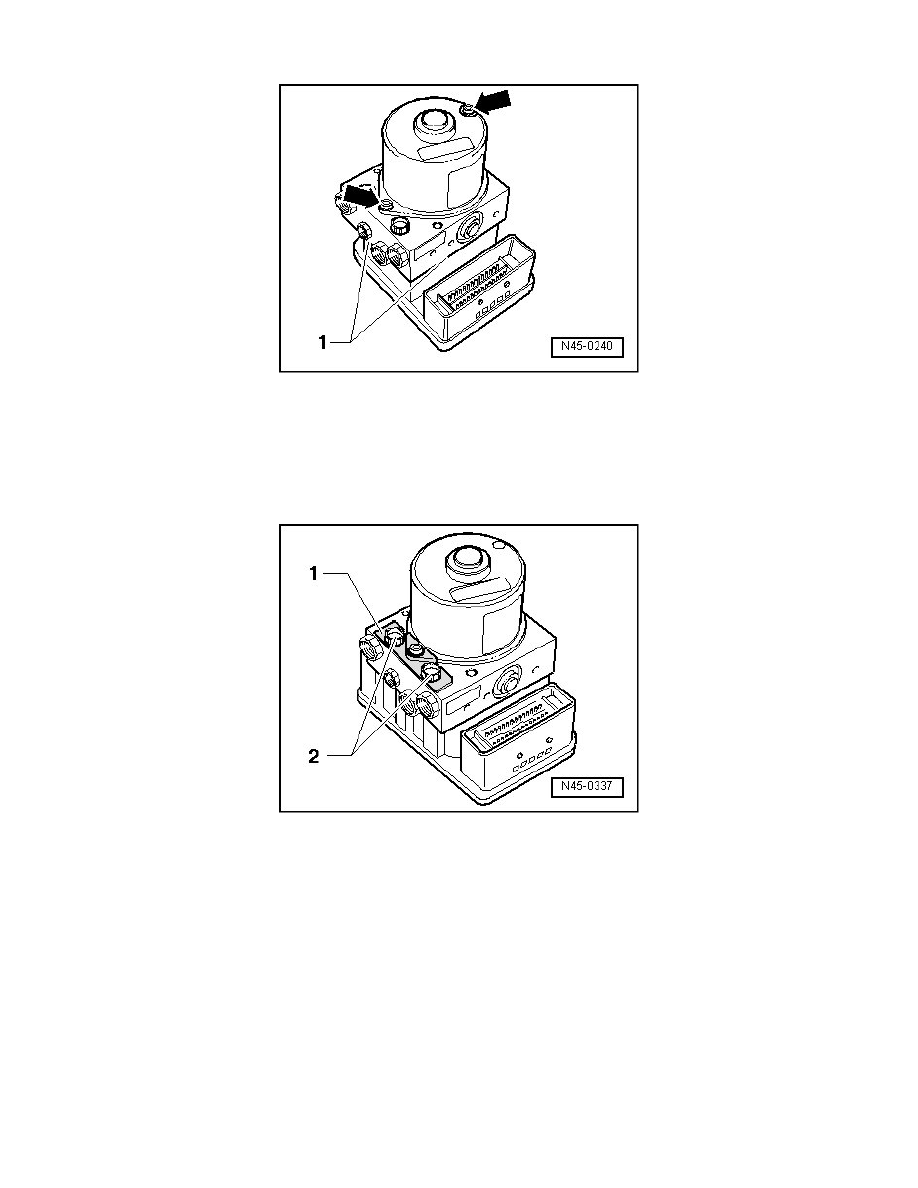 -
Remove the inner E5 Torx bolts - arrows - from the hydraulic pump.
CAUTION!
The hydraulic pump must not be separated from the hydraulic unit. 
Avoid buildup of static electricity!
-
For this reason, secure the hydraulic pump to the hydraulic unit using the red retainer - 1 - from the replacement part set and two sealing plugs - 2
-.
-
Carefully remove the hydraulic unit with hydraulic pump upward at the interface - 1 - from the control module.
< PREV PAGE
NEXT PAGE >