< PREV PAGE
NEXT PAGE >
Eos (1F7) V6-3.2L (BUB) (2008)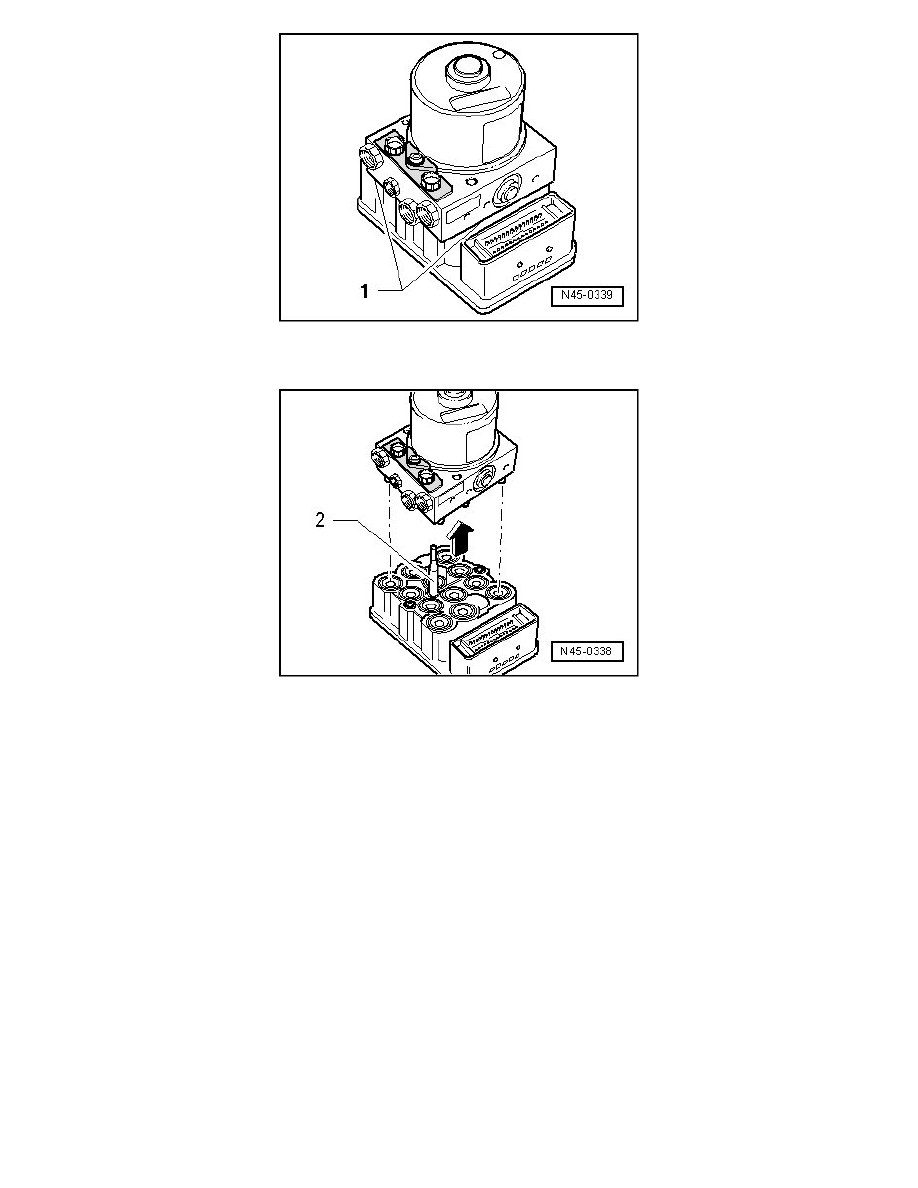 When removing the control module, be sure that the valve domes of the hydraulic unit do not jam or get bent in the magnetic coils of the control
module.
- Item 2 - pump motor adapter.
-
Cover the control module magnetic coils with a lint free cloth. 
After separating the control module and hydraulic unit, use the transport protection for the valve body.
Installing New Control Module
CAUTION!
Excessive shaking (e.g. dropping, impact) may destroy the control module. Control module must then no longer be used.
‹› Before the new control module can be assembled, the pump motor adapter must first be inserted until it stops and engages. Adapter guide must not
be damaged.
‹› The adapter supplied as a replacement part for the control module can be engaged only once and then must not be separated again.
‹› The white grouting compound on the base of the control module serves as a seal and must not be removed.
‹› All contact surfaces on the adapter, pressure sensor and control module as well as the silicon gel and sealing elements must not be touched by your
hands or objects, contaminated or damaged.
-
Press the adapter into adapter guide until it stops, it must then be engaged.
-
Place the control module without tilting it onto the hydraulic unit. 
-
Bolt the hydraulic unit and control module together with the new Torx bolts supplied.
< PREV PAGE
NEXT PAGE >