< PREV PAGE
NEXT PAGE >
Eos (1F7) V6-3.2L (BUB) (2008)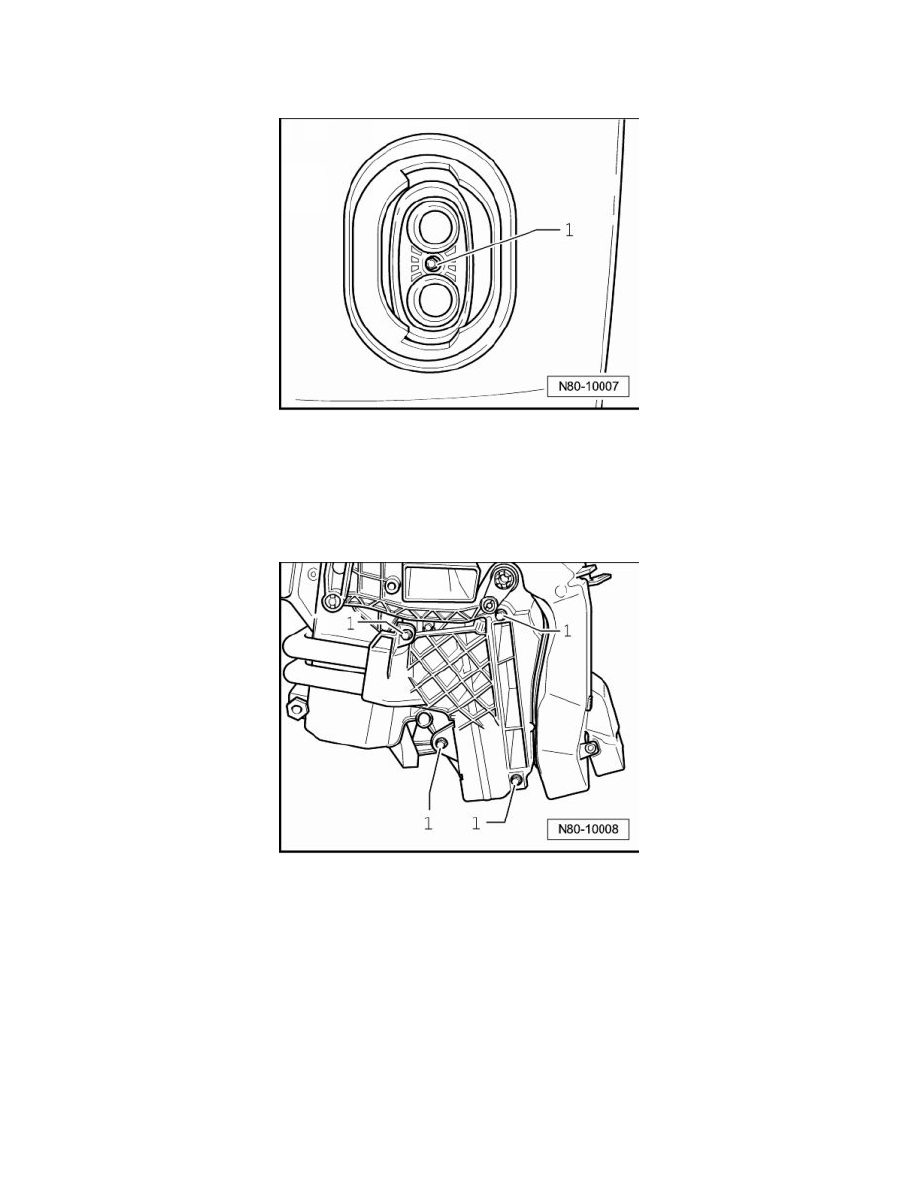 -
Hold a container - B - under the lower connection -  C -.
-
Using a compressed air gun, carefully blow coolant out of heater core into container - B -.
-
Loosen (do not unscrew completely) bolt - 1 - out of connection flange between heater core connections.
‹› This allows the coolant pipes to move for removing the heater core. 
-
Remove driver side footwell trim.
-
Remove left footwell vent. Refer to=> [ Left Footwell Vent ] See: Heating and Air Conditioning/Air Register/Service and Repair
-
Remove screws - 1 - and remove heater core trim. 
-
Cover floor carpet in area below heater core with leak-proof foil and absorbent paper.
< PREV PAGE
NEXT PAGE >