< PREV PAGE
NEXT PAGE >
Eos (1F7) V6-3.2L (BUB) (2008)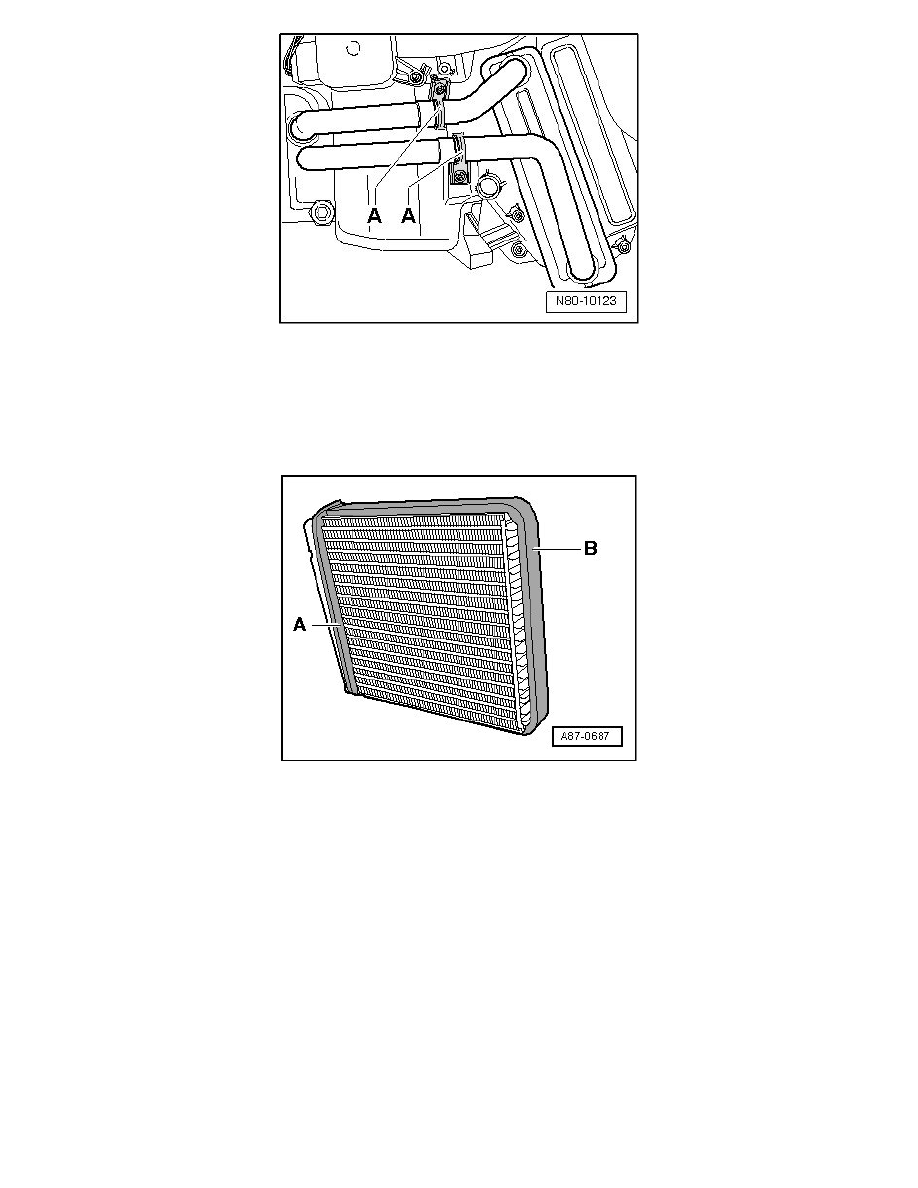 -
Open hose clamps - A - and disconnect coolant pipes. 
-
Remove heater core from heating unit.
Installing
Installation is carried out in the reverse order, when doing this note the following:
-
Check seals - A - and - B - installed on heater core, only install a heater core with undamaged seals.
‹› An incorrectly glued seal can roll up into heating unit when sliding in the heater core.
‹› Cold air may flow past heat exchanger if seal is damaged or not properly installed.
-
With the heater core removed, check heating unit for soiling (via heater core opening - A -).
< PREV PAGE
NEXT PAGE >