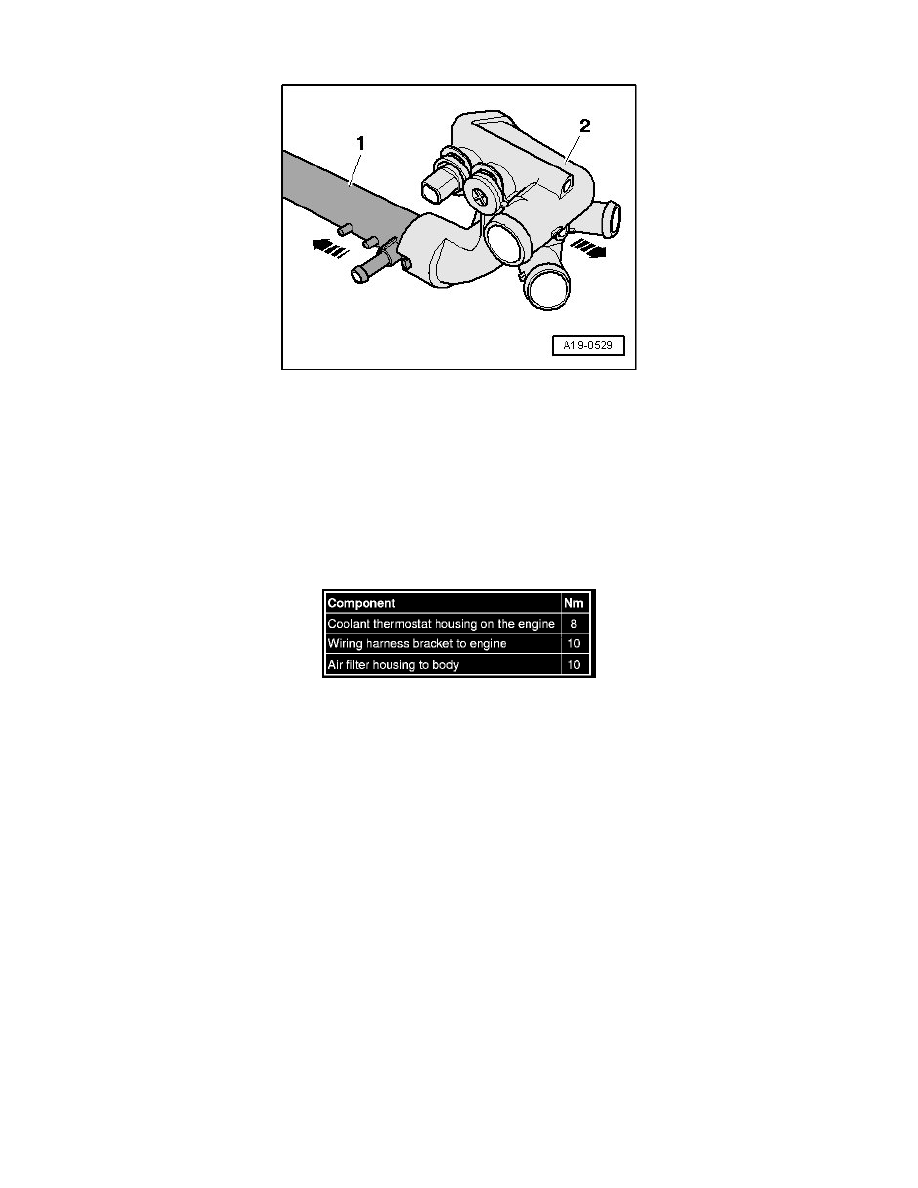 -
Remove the coolant thermostat housing - 2 - while pressing the coolant pipe - 1 - toward the coolant pump with pry bar.
Installing
Installation is performed in the reverse order of removal, noting the following:
‹› Replace the seals.
-
Fill the cooling system. Refer to => [ Draining and Filling ] See: Service and Repair/Procedures/Draining and Filling.
-
Connect the battery.
Tightening Specifications