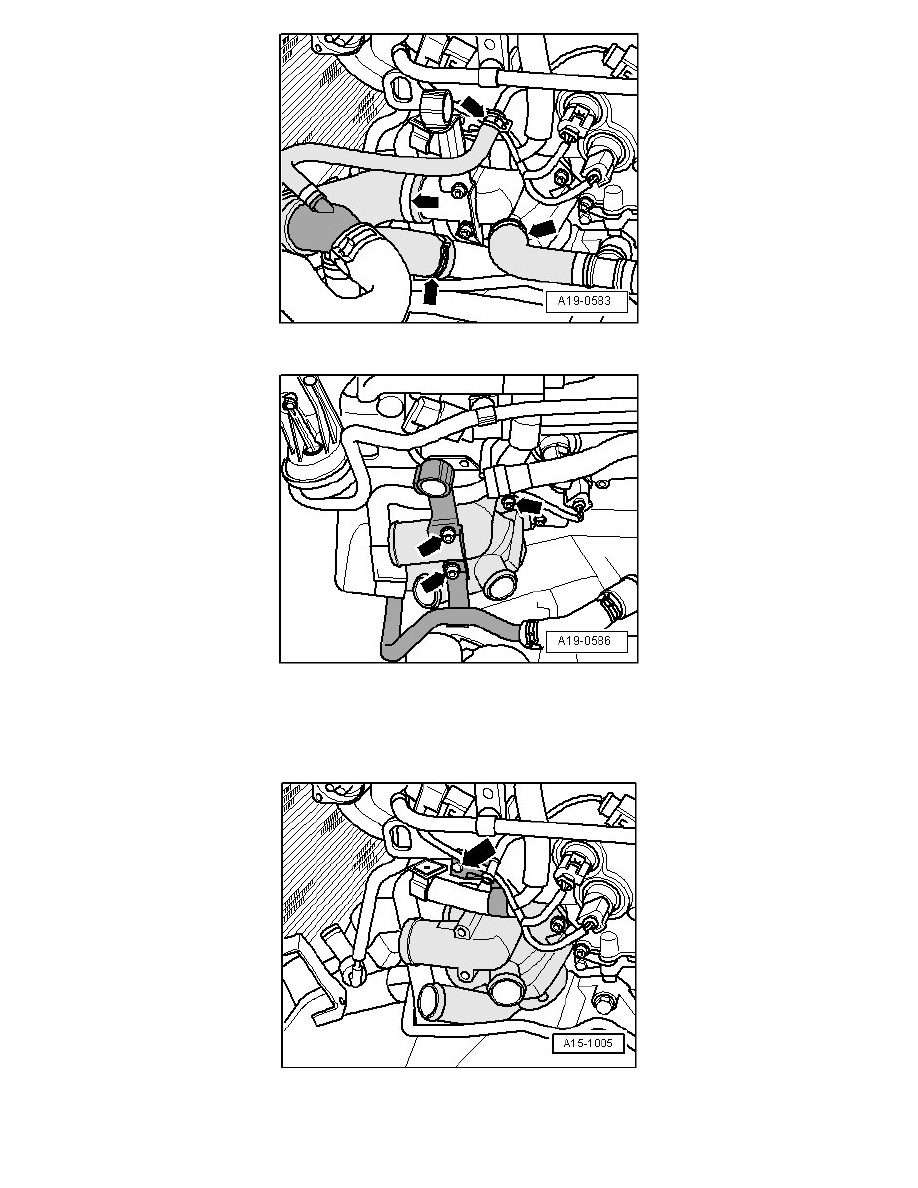 -
Remove the bolts - arrows -.
-
Pull the transmission oil cooler coolant pipe bracket toward the left.
-
Swing the Secondary Air Injection (AIR) system hose bracket forward.
-
Remove the bolt - arrow - for the wiring harness bracket.
CAUTION!
Press the coolant pipe in the direction of the coolant pump using a pry bar when removing the coolant thermostat housing so that is not
pulled off.