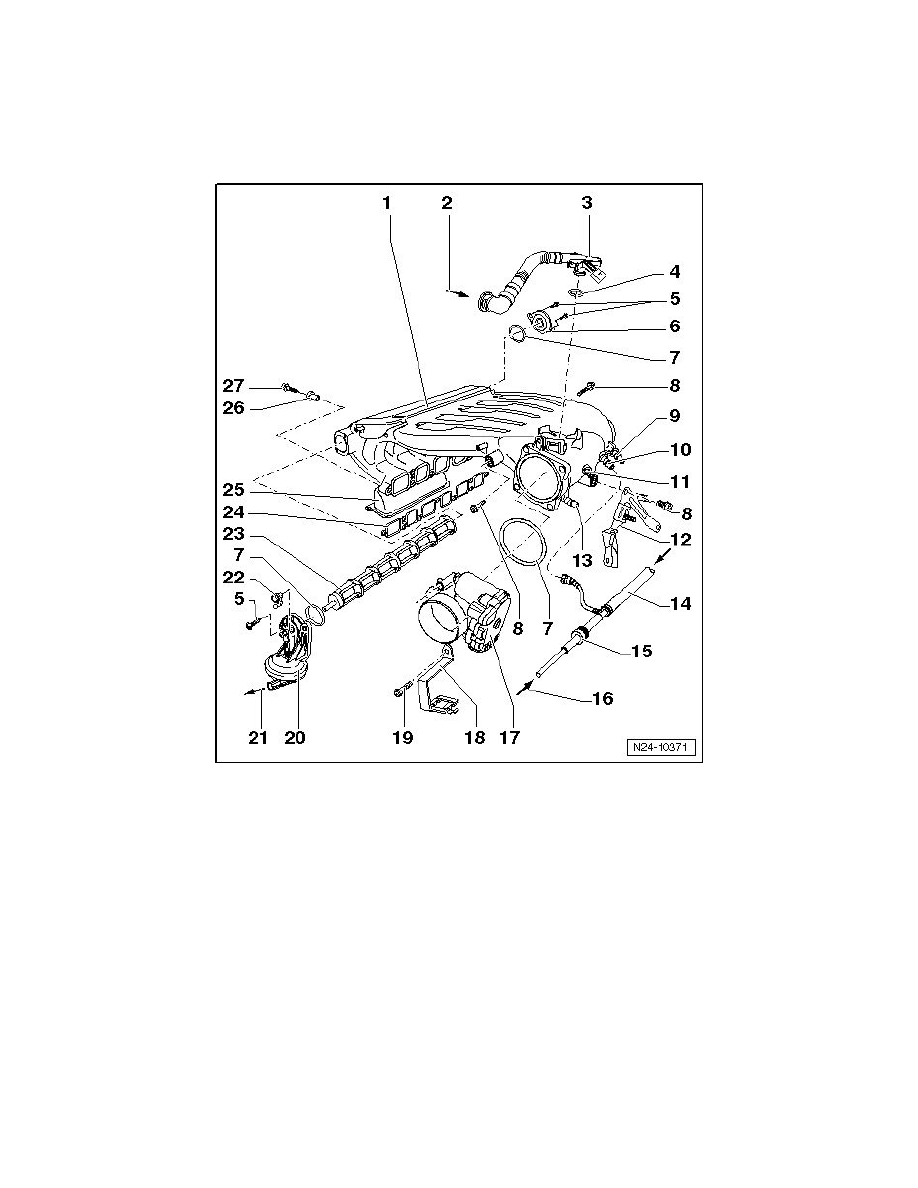 Intake Manifold: Service and Repair
Intake Manifold Overview
Intake Manifold Overview
Intake Manifold Tuning (IMT) valve (N156) connector. Refer to => [ Vacuum System Overview ] See: Diagrams/Vacuum and Vapor Hose
Diagrams/Fuel Delivery and Air Induction.
1
Intake Manifold
‹› With a vacuum reservoir.
‹› Check the vacuum reservoir for leaks using the hand vacuum pump (VAS 6213).
‹› Removing and installing, refer to => [ Intake Manifold ] See: Intake Manifold.
2
from Cylinder Head Cover
3
Crankcase Vent Valve
‹› With the Positive Crankcase Ventilation (PCV) heating element (N79).
4
Seal
‹› Replace
5
Bolt
‹› 10 Nm