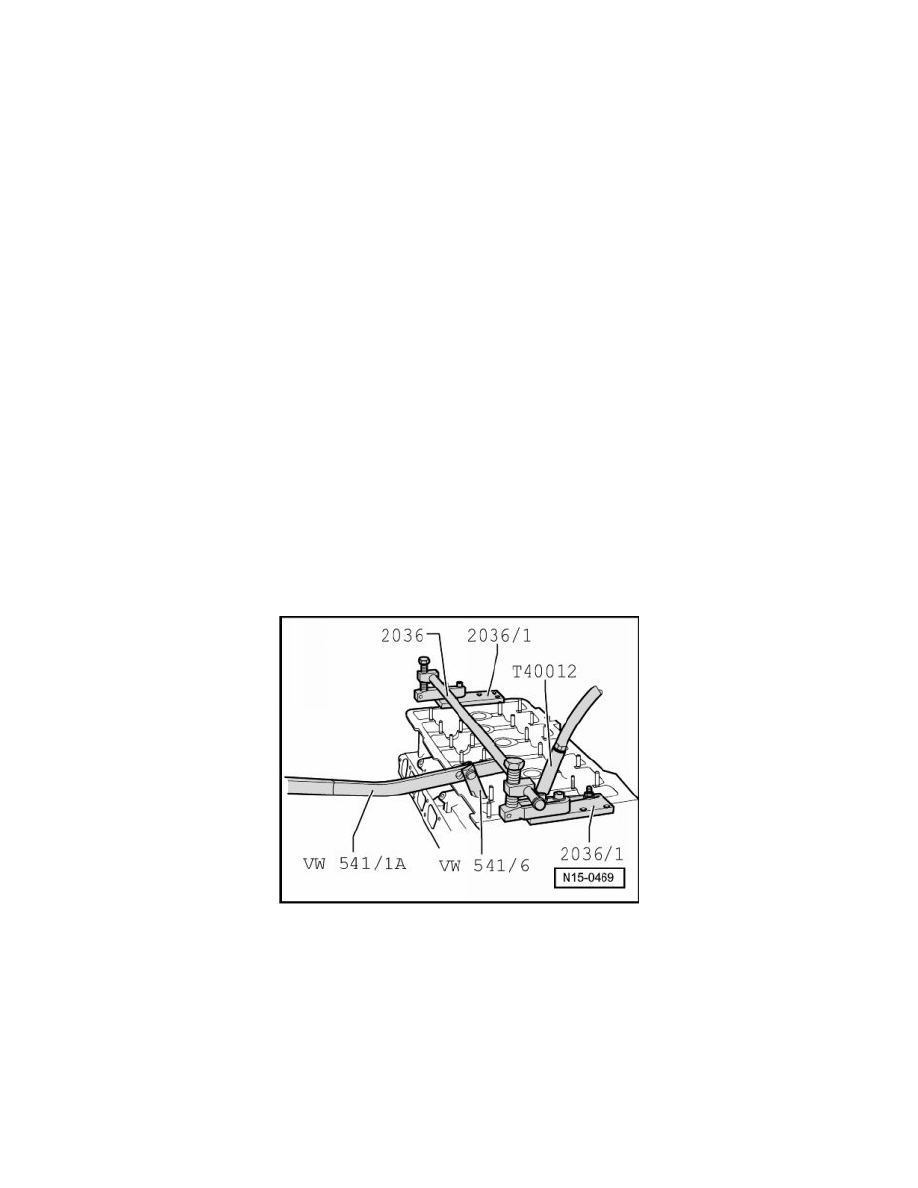 Valve Guide Seal: Service and Repair
Valve Stem Seals
(with Cylinder Head Installed)
Special tools, testers and auxiliary items required
‹› Valve Lever (VW 541/1A) with Press Tool for VW 541/1A and 2037 (VW 541/6)
‹› Adjustable Rod (2036) with Adapter Plates (2036/1)
‹› Spark Plug Removal Tool (3122 B)
‹› Valve Seal Removal Tool (3364)
‹› Valve Stem Seal Driver (3365)
‹› Adapter (T40012)
‹› Torque Wrench (5-50 Nm) (V.A.G 1331)
Removing
-
Remove the camshafts. Refer to => [ Camshafts ] See: Camshaft, Lifters and Push Rods/Camshaft/Service and Repair.
-
Remove the roller rocker lever together with the support element and place them on a clean surface.
-
Remove the spark plug using (3122 B).
-
Move the piston for the respective cylinder to the Bottom Dead Center (BDC) position.
-
Install the (2036) using the (2036/1) to the cylinder head.
-
Install the (T40012) and the (T40012/1 ) into the spark plug threaded hole.
-
Connect a commercially available adapter to the compressed air line and maintain a steady pressure of at least 6 bar.
-
Remove the valve springs using (VW 541/1 A) and (VW 541/6).
‹› Tight retainers can be loosened by tapping lightly on the (VW 541/1 A).
-
Remove the valve stem seal using (3364).
Installing
-
Place the plastic sleeve - A - on the valve stem to prevent damage to the new valve stem oil seal.