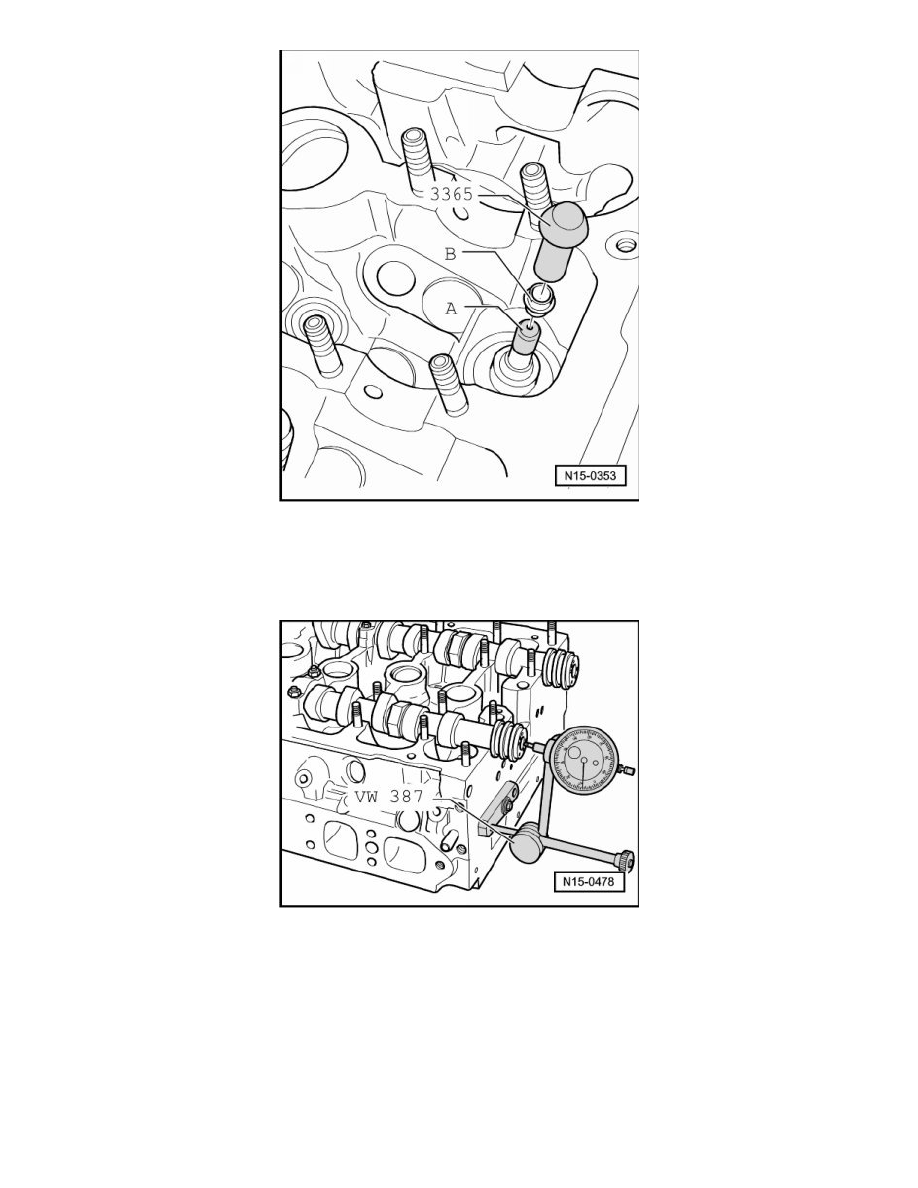 -
Oil the sealing lip of the valve stem oil seal - B -, install it into the (3365) and carefully slide it onto the valve guide.
-
Install the camshafts. Refer to => [ Camshafts ] See: Camshaft, Lifters and Push Rods/Camshaft/Service and Repair.
Camshaft Axial Play, Checking
Special tools, testers and auxiliary items required
‹› Dial Gauge Holder (VW 387)
‹› Dial Gauge
Sequence
Perform the measurements with the support elements and roller rocker levers removed.
Center bearing cap of respective camshaft installed.
Wear limit: maximum 0.40 mm