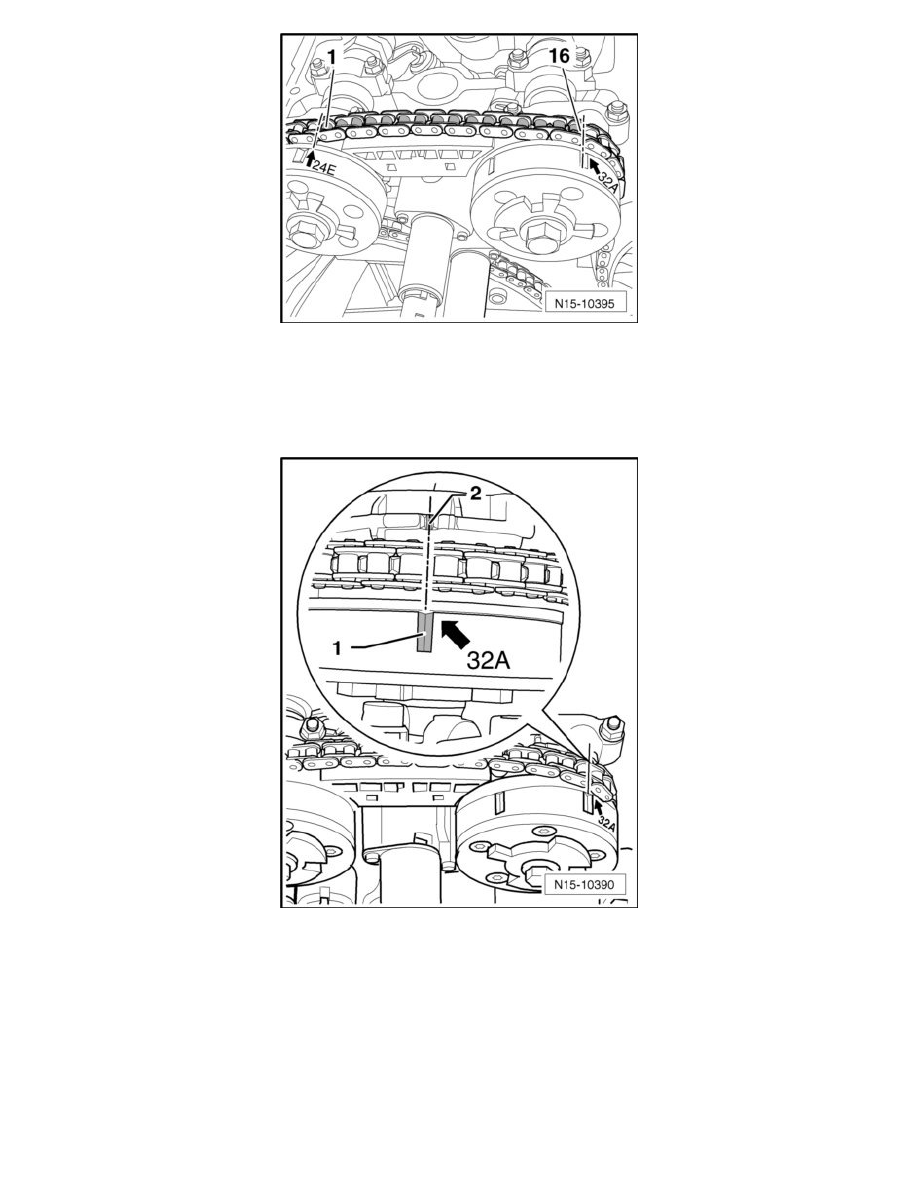 ‹› The exhaust camshaft adjuster is locked in the rest position. Therefore the sensor wheel cannot be rotated when adjusting the valve timing. If the
locking mechanism in the rest position is not engaged (locked) turn the adjuster in both directions by hand until it locks. If that is not possible,
replaced the camshaft adjuster.
-
Install the exhaust camshaft adjuster "32A" with the tooth at the arrow mark - 1 - into the camshaft timing chain so that the exact, previously
counted 16 rollers lie between marks "24E" and "32A" and the marks -  1 - and - 2 - align.
-
Exhaust camshaft adjuster must be able to be installed easily onto the exhaust camshaft and the bolt be tightened hand tight.
-
Check the position of both camshaft adjusters one more time for correct adjustment.