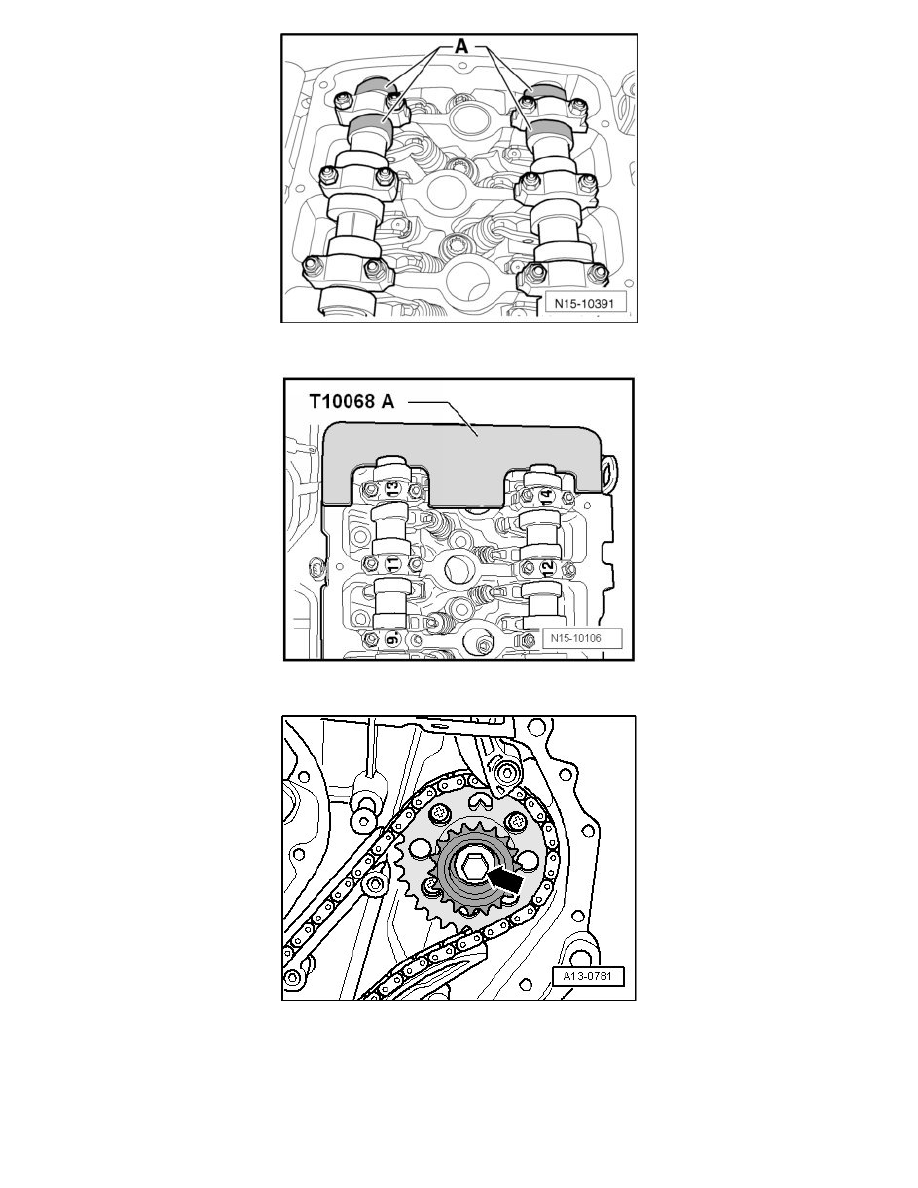 -
Install the (T10068 A) into both camshaft grooves.
-
Remove the small sprocket. The large sprocket may not be removed.
-
Route the chain between the tensioning rail and guide rail toward the control housing.
-
Place the timing chain on the camshaft adjuster in such a way that the 2 individual copper colored chain links - C - align with the marks on the
camshaft adjuster. It is possible that the intake camshaft adjust will have to be rotated slightly.