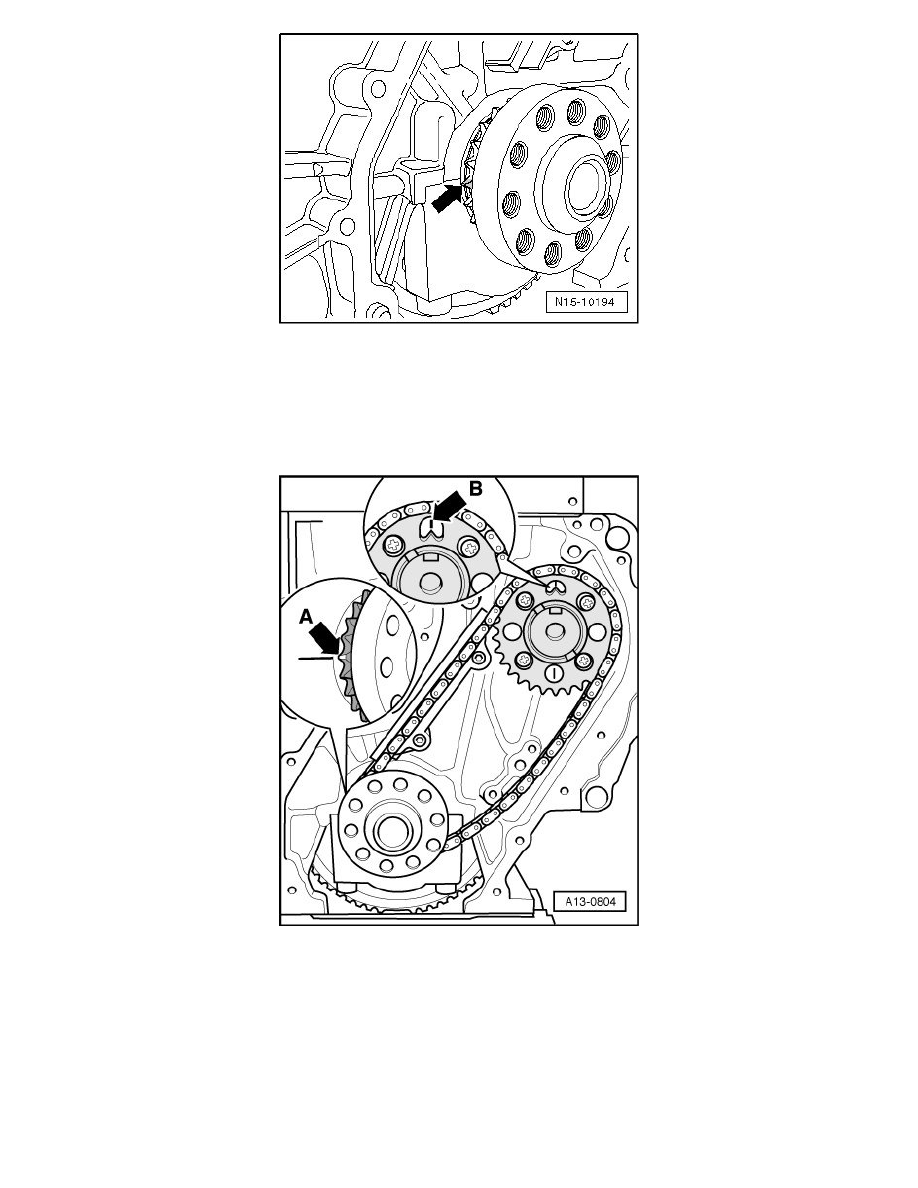 -
Install both locating pins without collars for the guide rail and tighten them to 10 Nm. Place the guide rail on the pins.
-
Turn the intermediate shaft so that the flattened side faces up.
-
Install the timing change into the guide rail and mount it on to the crankshaft drive gear.
-
Install the large sprocket into the timing chain so that the tab on the sprocket aligns with the tab on the cylinder block -  B -.
-
Install the large sprocket onto the intermediate shaft.
During installation make sure that the timing chain runs completely straight in the guide rail from the crankshaft to the intermediate shaft.
‹› The milled crankshaft drive sprocket tooth must align with the crankshaft bearing cap separating joint - arrow A -.
‹› The tab on the large sprocket must align with the tab - arrow B  - behind it.
-
If the large sprocket cannot be installed, rotate the intermediate shaft slightly.
‹› Note the direction of rotation of a used timing chain, refer to => [ Timing Chain Marks ] See: Chain Drive Overview.