< PREV PAGE
NEXT PAGE >
Eos (1F7) V6-3.2L (BUB) (2008)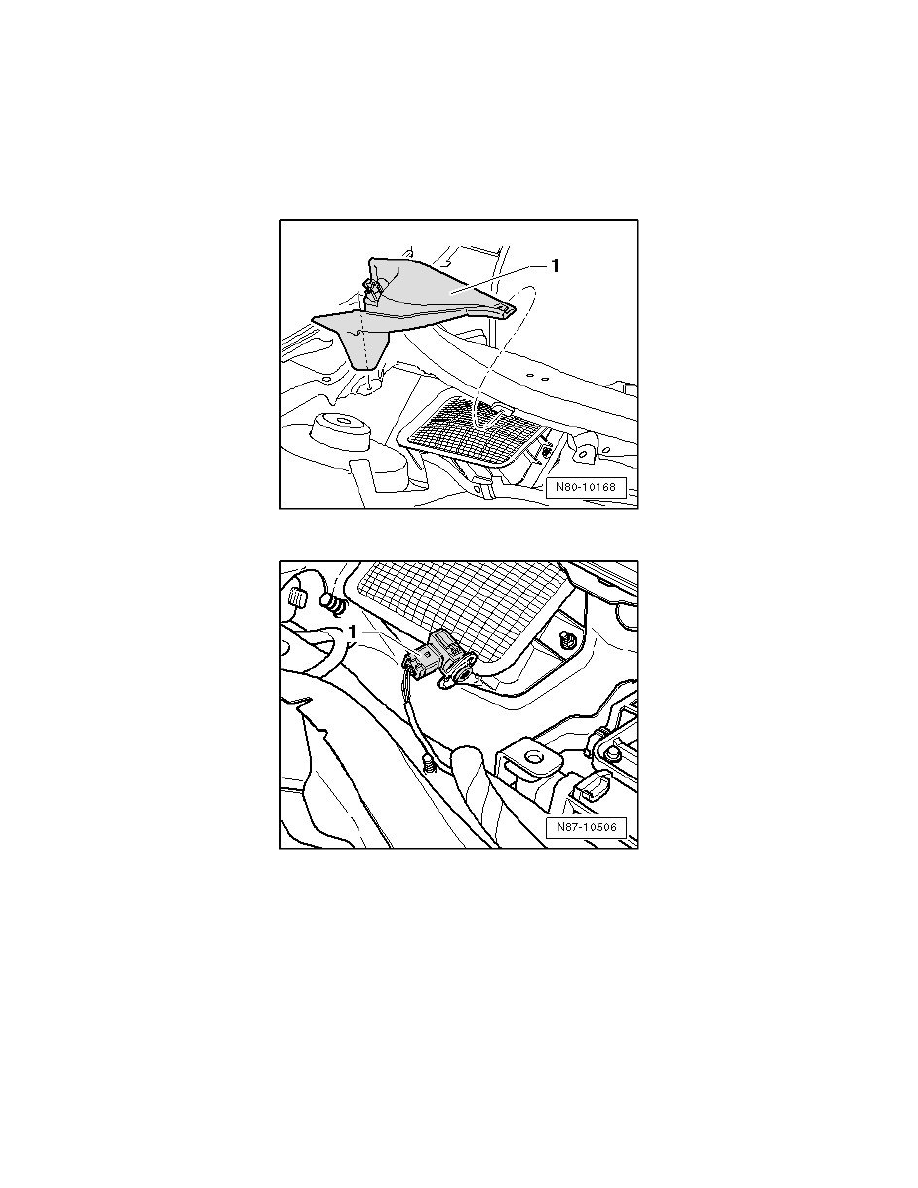 ‹› Do not install a sensor that has been kept, for example, in a tool box.
‹› Do not store removed sensors in areas where they can come into contact with solvents, fuels and certain chemical compositions (fluids or vapors). 
Removing
-
Remove plenum chamber cover.
-
Remove cover - 1 - from plenum chamber.
-
Disconnect the connector on the Air Quality Sensor (G238).
-
Release the Air Quality Sensor (G238) -  1 - and rotate it to remove it from the bracket on the intake air grille.
Installing
-
Install in reverse order of removal.
Sunlight Photo Sensors
Climatronic A/C System with Automatic Control
‹› Pressing the button AUTO will reverse all settings which deviate from the automatic operation.
‹› Deviations from automatic operation => respective operating instructions. 
‹› If the ECON button is activated, the compressor is set to almost no delivery. The specific ambient conditions or activation signals must be present.
The heating and ventilation operation continues to be controlled electronically.
< PREV PAGE
NEXT PAGE >