< PREV PAGE
NEXT PAGE >
Eos (1F7) V6-3.2L (BUB) (2008)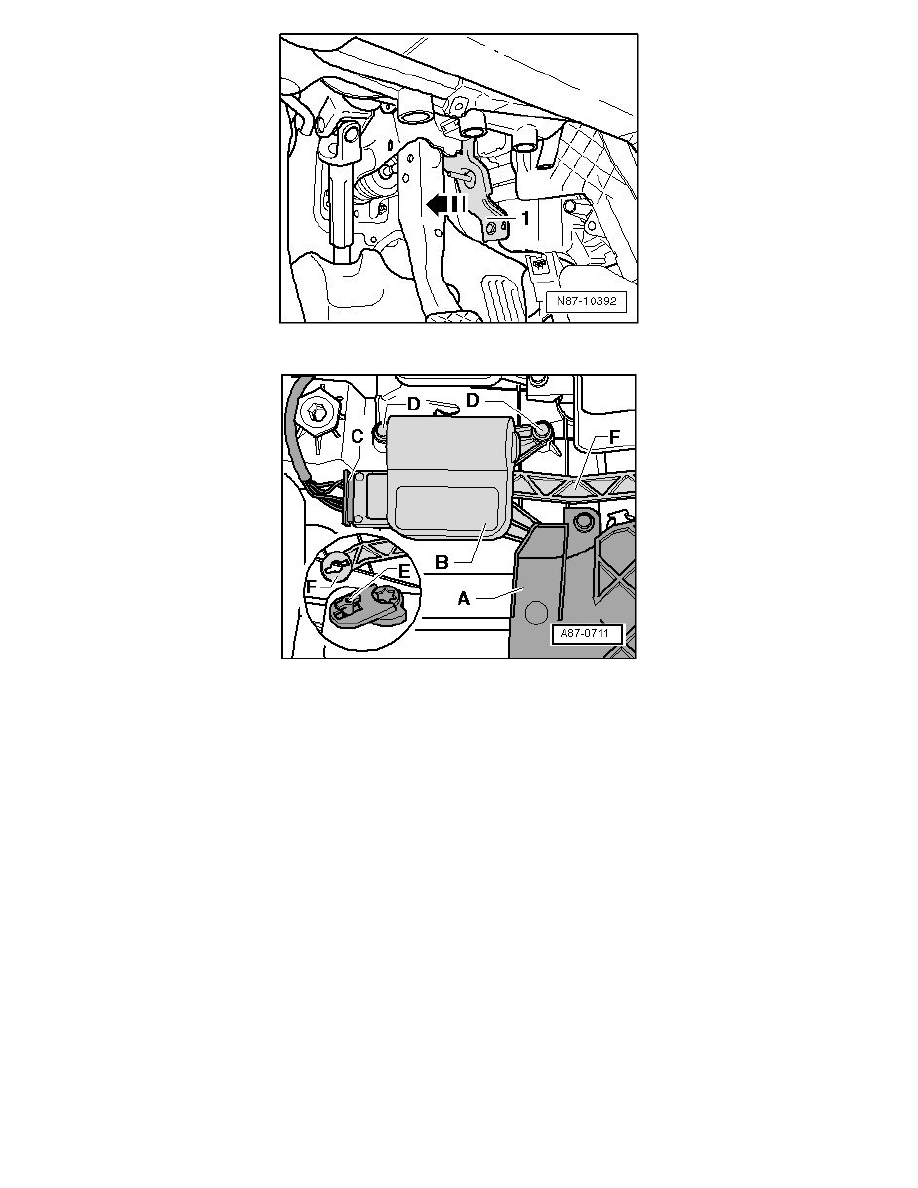 -
Push the bracket - 1 - toward the brake pedal -  arrow - and secure it there using a cable tie.
-
Mark connector - C - to control motor (danger of interchange with other connectors of same construction).
-
Disconnect connector - C - on Left Temperature Door Motor (V158).
-
Remove cover - A -.
-
Remove bolts - D - and remove Left Temperature Door Motor (V158) - B -.
-
Disengage control motor lever - E - from connecting rod - F -.
Installing
Installation is carried out in the reverse order. When doing this note the following:
-
Install the wiring harness so that it cannot come in contact with any moving parts (e.g. the actuating arm of the control motor).
‹› After installing the Left Temperature Regulator Door Motor (V158), check the recirculating air door function.
‹› Initiate "Basic Setting" function with Vehicle Diagnosis, Testing and Information System (VAS 5051B). Refer to=> [ Checking and Adjusting
Components ] See: Description and Operation/Climatronic A/C System With Automatic Control.
Right Temperature Door Motor
Climatronic A/C System with Automatic Control
‹› Pressing the button AUTO will reverse all settings which deviate from the automatic operation.
< PREV PAGE
NEXT PAGE >